NEW PLAY TUESDAY 01.17.2023

This week's New Play Tuesday is about Gina Femia, playwright of I F@#*king Hate Shakespeare, This Happened Once at the Romance Depot Off the I-87 in Westchester, The Violet Sisters, and more.
Gina's a New Georges Affiliated Artist and has received residencies with Page73, Powerhouse, NTI at the O'Neill, SPACE on Ryder Farm, and Fresh Ground Pepper. Gina's work has been seen/developed at MCC Theater, Playwrights Horizons, EST, Page 73, Playwrights' Center, CTG, Theater of NOTE, Panndora Productions, among others.


staff pick: cavan hallman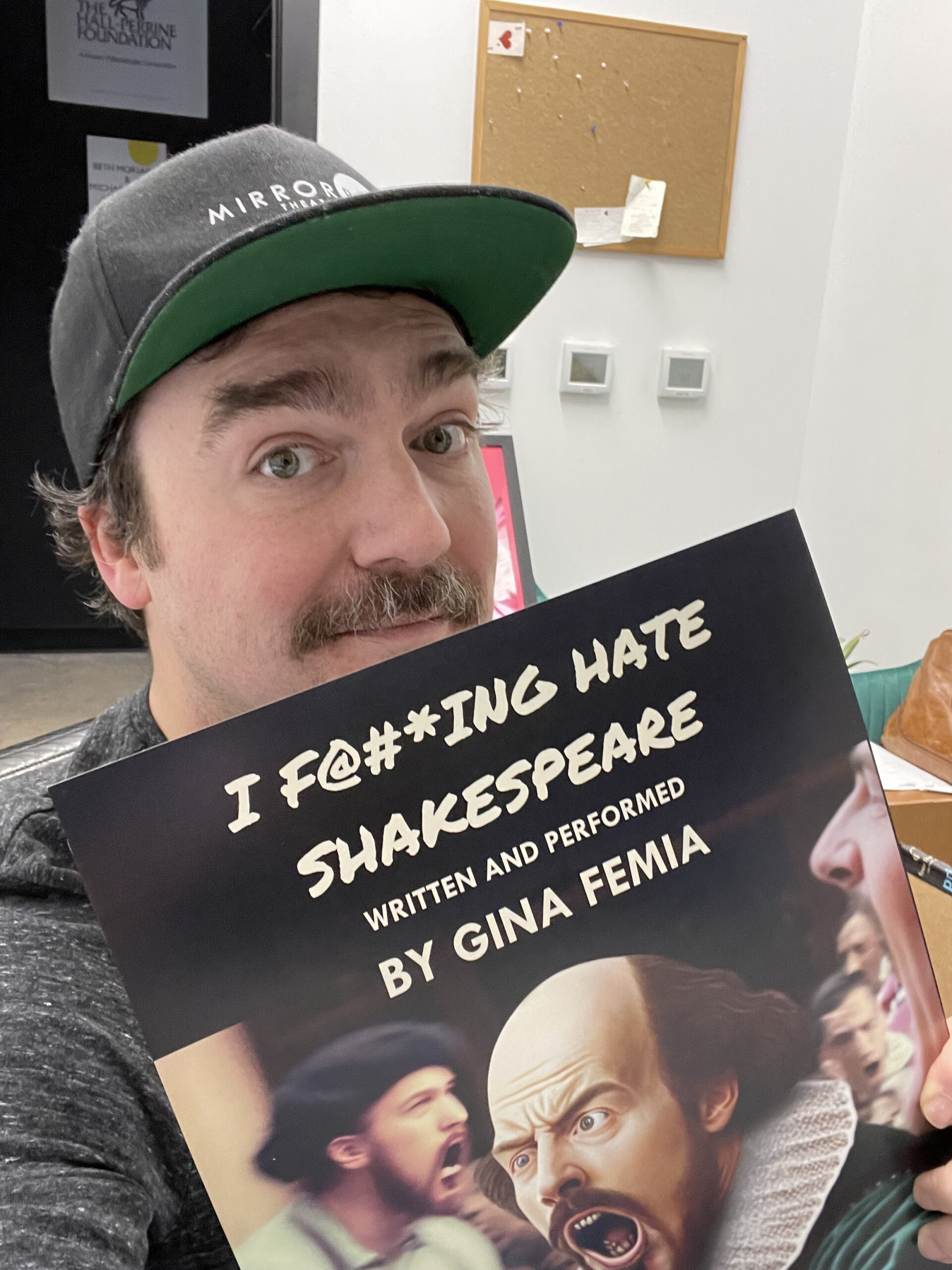 I'm a sucker for big monologues that feel like arias, like they're a complete unit of storytelling within a larger work. I adore writing them, performing them, and directing them.
Beyond being a major fan of this super-talented writer, I appreciate the personal approach Gina takes to critiquing Shakespeare. As a new play advocate, I have my own Shakespeare gripes, mainly having to do with the way American theatre simultaneously fetishizes and abuses his texts - calling them the greatest things ever put on paper and then never actually doing the plays as written.
But this is all kind of heady and generalized. Gina instead uses specific examples from their own life to look closely at the impact of Shakespeare obsession on one writer's journey into the field. Specificity is the thing with Gina's work. And that Gina can marry this narrative about the malignant dominance of one male voice from the 17th century with personal contemporary examples of misogyny and abuse is masterful and never preachy.
This is a powerful piece of theatre that will speak to folks who know Shakespeare well, but requires absolutely no prior knowledge of those famous works. I can't wait for you to join us!


Joe Biden once called her a "real sweetheart."
Alan Dershowitz called her "fifth rate."
The Iowa GOP called her "Crass and unprofessional."
Lyz Lenz lives in Iowa with her two kids and two dogs and one cat.
Her writing has appeared in the Huffington Post, The Washington Post, the Columbia Journalism Review, The New York Times, Pacific Standard, and others. She writes a regular newsletter, Men Yell At Me, where she explores the intersection of politics and our bodies in red state America.