OPEN is a magic act that reveals itself to be a resurrection. The Magician presents a myriad of tricks for our entertainment, yet the performance seems to be attempting the impossible—to save the life of their partner, Jenny. But is our faith in these illusions enough to rewrite the past?
The clock is ticking, the show must go on, and, as impossible as it may seem, this Magician's act may be our last hope against a world filled with intolerance and hate.
Tickets are $20.
Want to see the show for free? Sign up to be a volunteer here: https://www.signupgenius.com/go/10C0F4AA5AA2FA3F9C34-open
View content disclosures here: https://mirrorboxtheatre.com/content-disclosures/.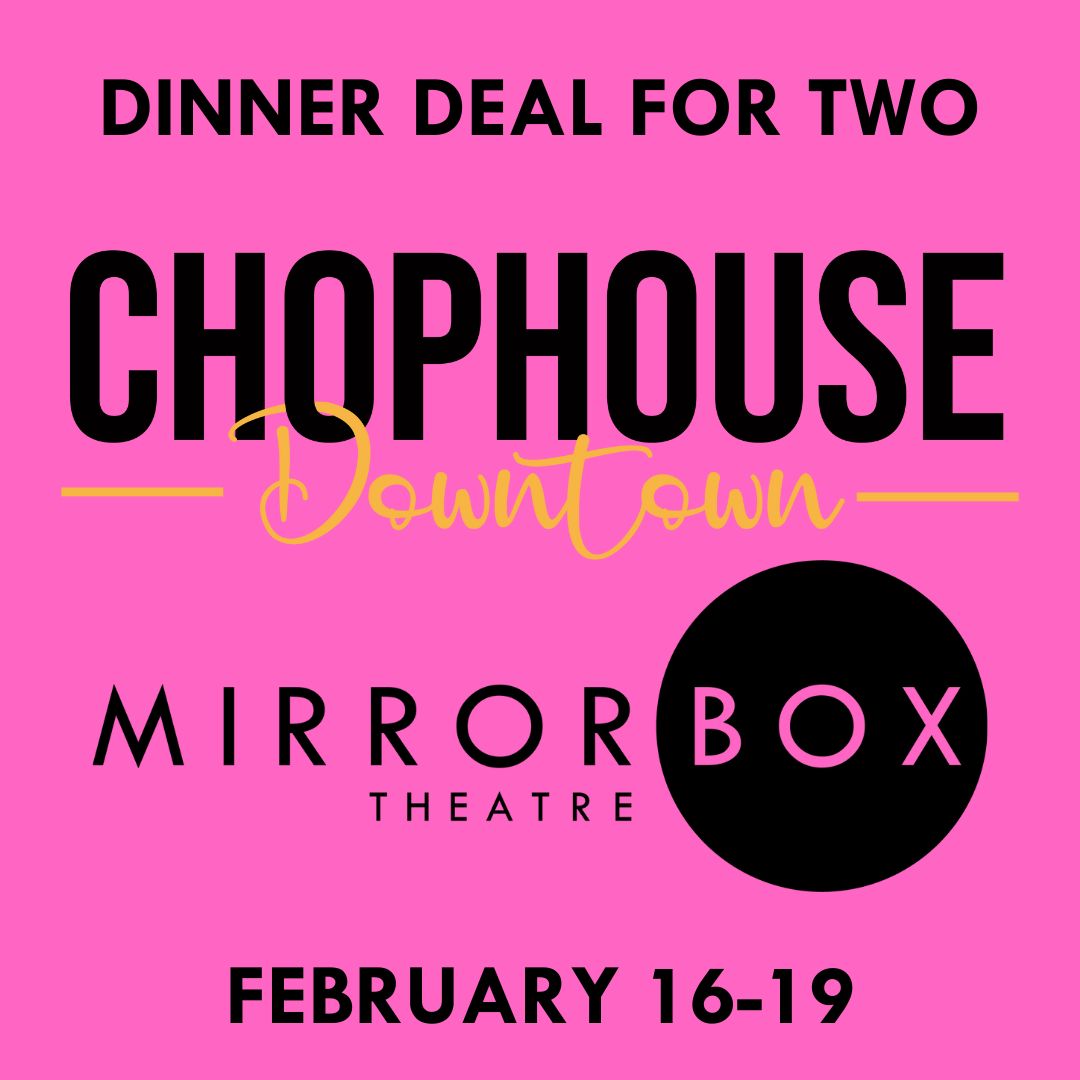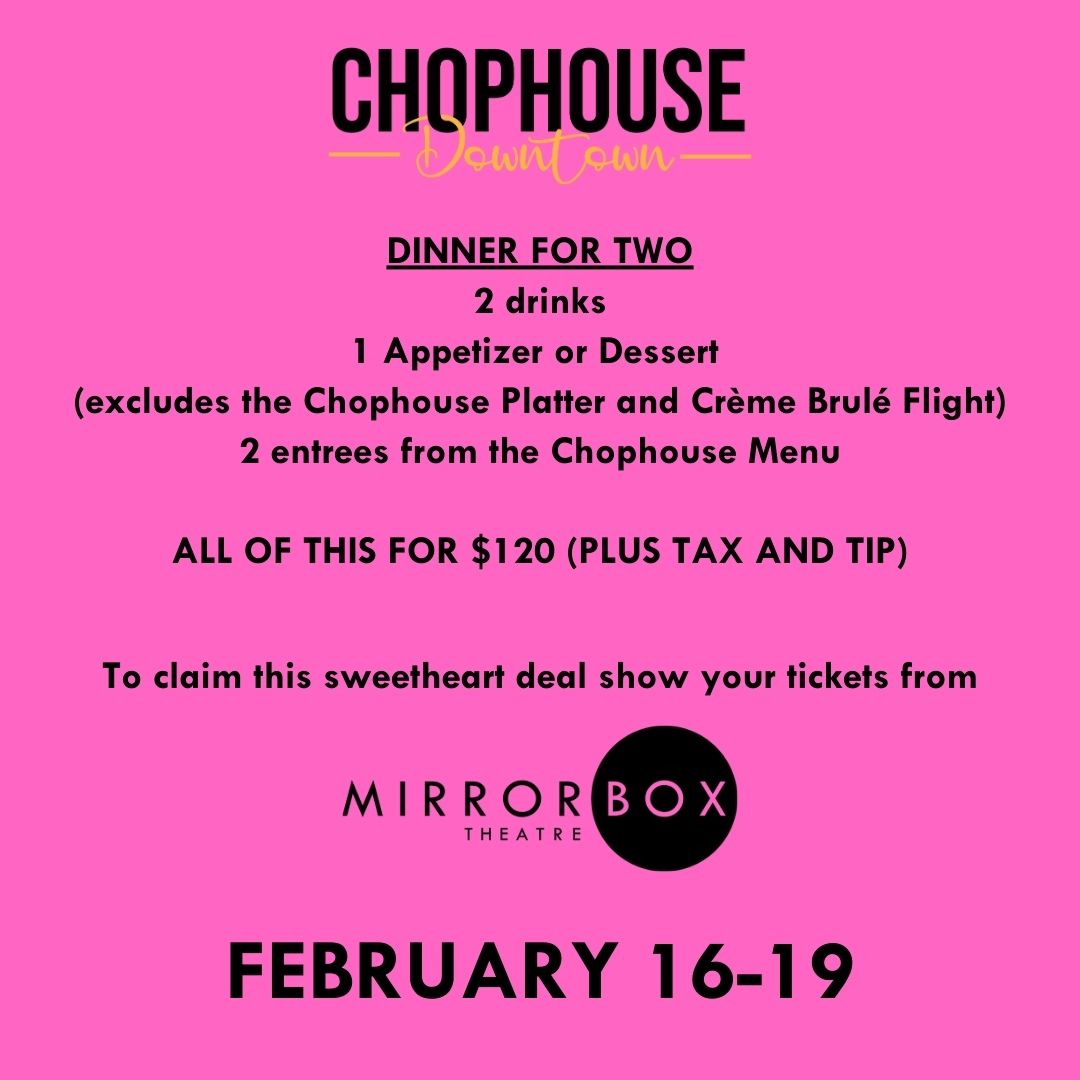 From February 16-19, show your tickets to OPEN to your server at Chophouse Downtown to get an appetizer or desert (not including the Chophouse Platter and Crème Brulé Flight), two entrees, and two drinks, for only $60 per person.
Cast
Ellie Desautels
Production Team
Cavan Hallman - Director