Welcome to the very first post on the official, one and only, Mirrorbox Theatre blog!
We're kicking off 2023 by celebrating all of the amazing things we've accomplished in the last year, all thanks to the community supporting this little local theater. From volunteer ushers, to cast members, to audience members, all of this is thanks to YOU!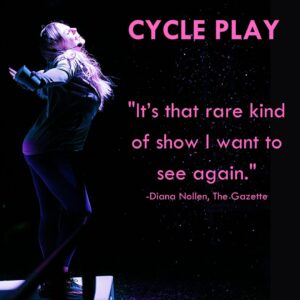 We started off the year with Cycle Play.
In addition to the run, we were thrilled to have an extra-special visit from playwright Megan Tabaque. Cavan, our Artistic Director, hosted a chat about the production on Facebook Live with Megan and director Carrie Pozdol -- it was an absolute blast and such a treat.
You can still watch the conversation with Cavan, Megan, and Carrie here! https://fb.watch/hZjaV9rgFv/
Next, we staged Private by Mona Pirnot.
Private was the first piece that we transitioned from our Out the Box reading series to the stage! Woohoo!
Extra special thanks to Theatre Cedar Rapids for hosting us for this production, as well as for Cycle Play.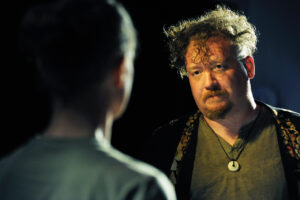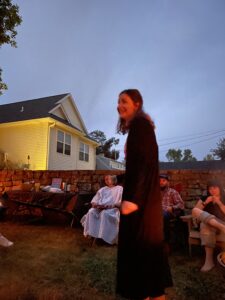 Then, a Mirrorbox instant classic, the wish.
the wish travelled all around Cedar Rapids, from TCR to volunteers' backyards. Extra special thanks to all the community members who hosted us!
We loved the wish so much that it's returning to Mirrorbox Theatre as part of the 2023 season. This time, it will open on our very own stage in our brand new building!
It's coming up quick, and you don't want to miss it! Buy tickets here: https://mirrorboxtheatre.com/the-wish/.
Speaking of which, drumroll please...
WE OPENED OUR NEW BUILDING!
Located at 1200 Ellis Blvd NW in Cedar Rapids, we are excited to officially have a place we call home.
Haven't had the chance to visit yet? We'd love to see you!
Buy tickets to an upcoming performance here:  https://mirrorboxtheatre.com/upcoming/.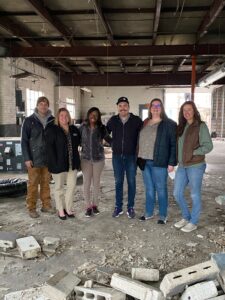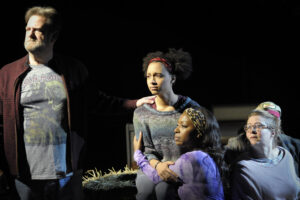 Next, Drive by Deborah Yarchun.
Drive was our very first production that we were able to stage in our new building! Brand new lights, platforms, and chairs, but the same incredible community.
Want to sponsor a seat in our new theater? Email Cavan Hallman at [email protected]
And last, but certainly not least, we closed out the year with a completely SOLD OUT run of our holiday show, Batman Returns Returns!
We are so thankful to each and every person who decided to spend one of their last weekend nights of the year with us, as well as the cast and crew that made it all happen!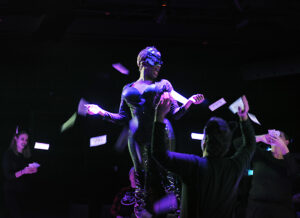 Again, all of this is possible thanks to folks like YOU! From helping us plant our prairie garden, to setting up scenery for shows, to volunteering as an usher on the night of a performance, we wouldn't be able to do what we do without the support of our fantastic community. From the bottom of our hearts -- THANK YOU!