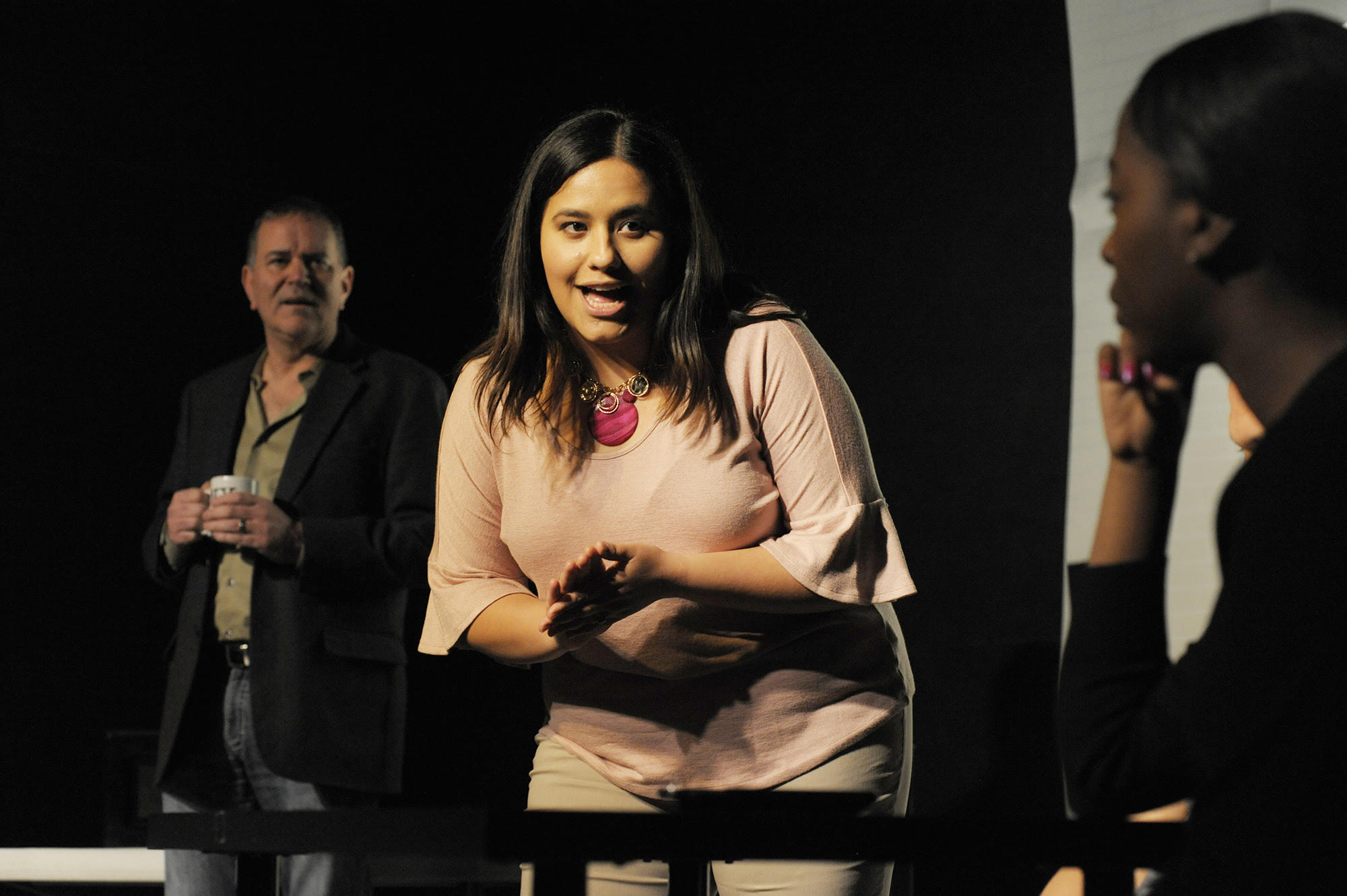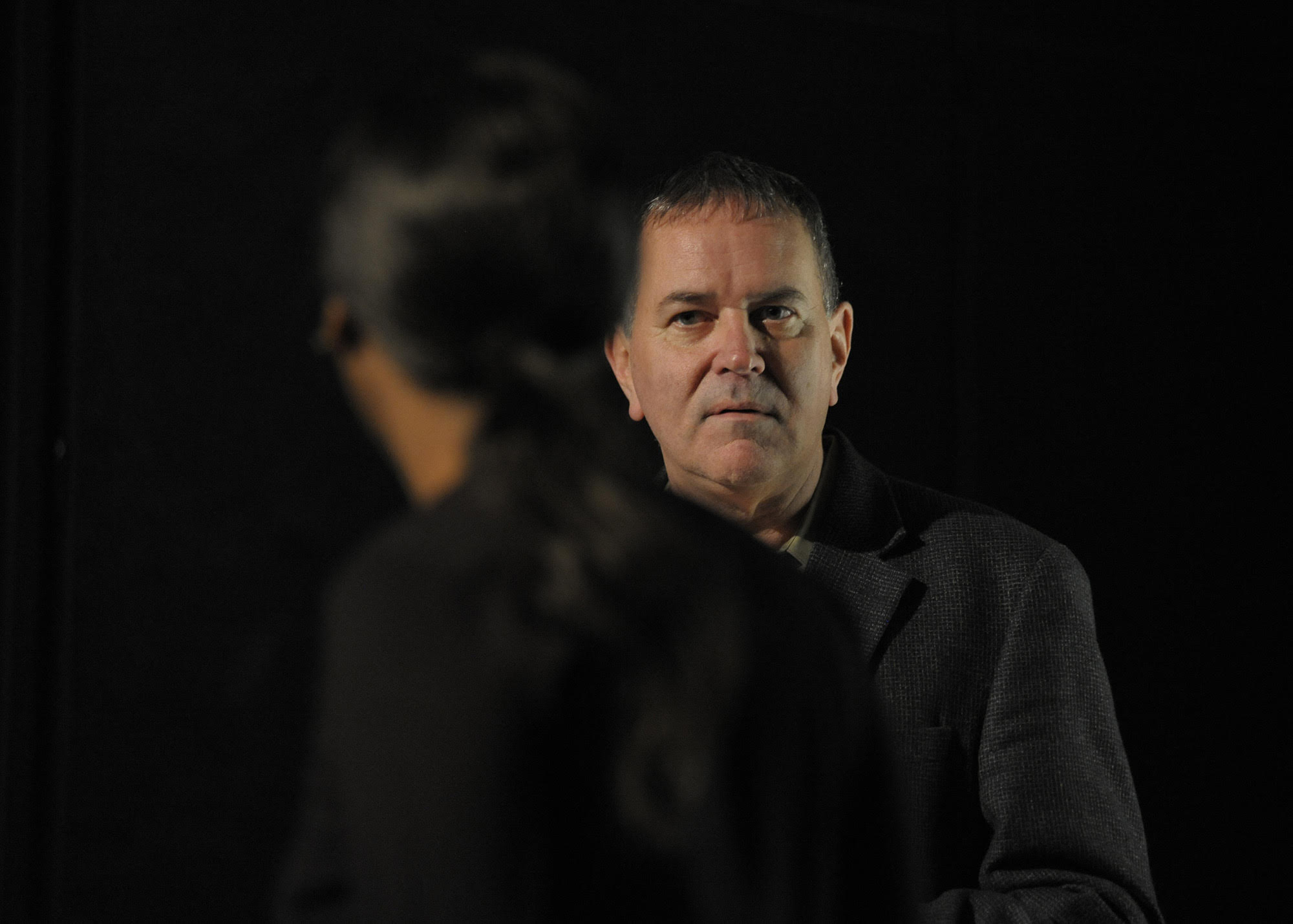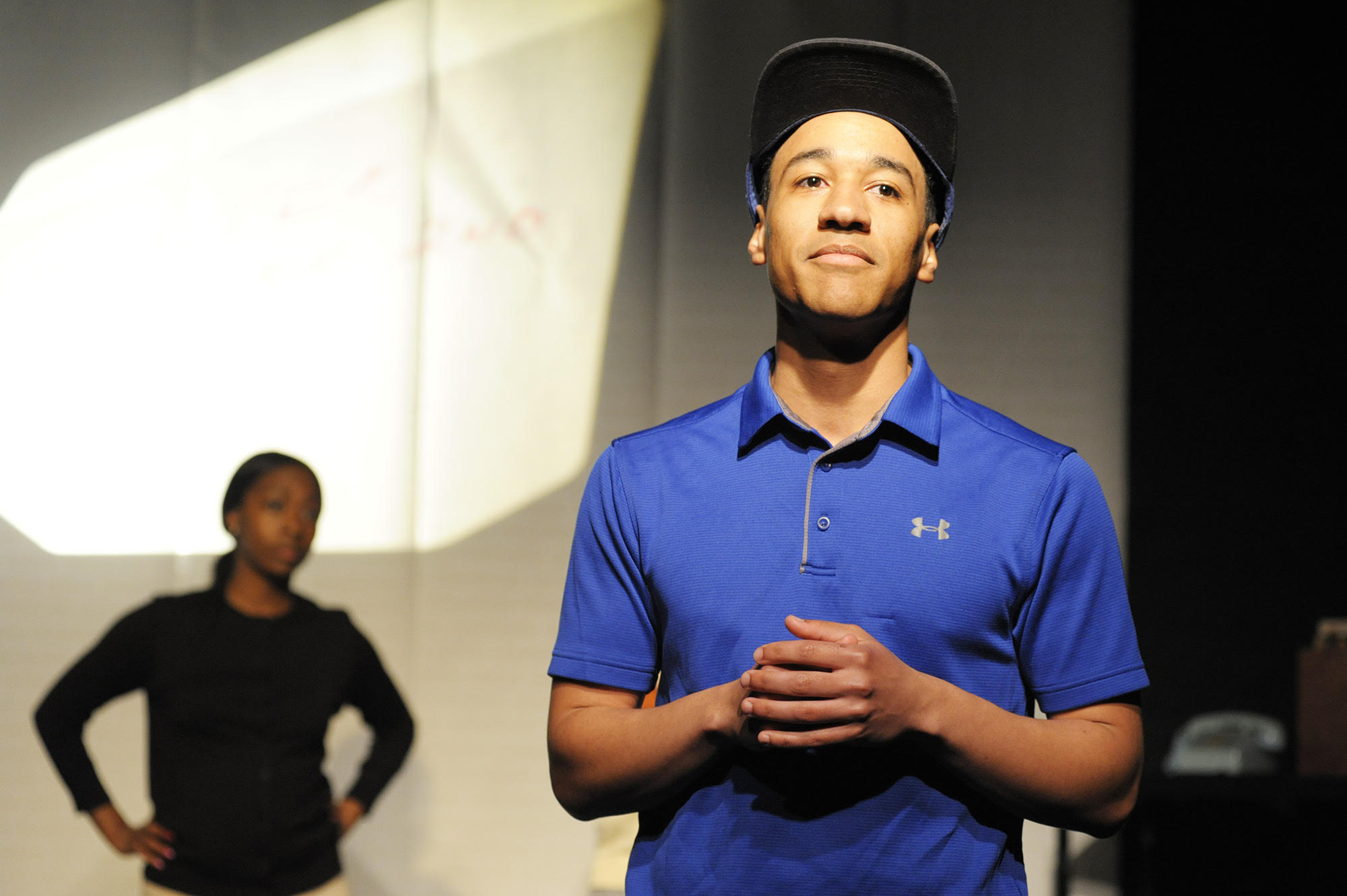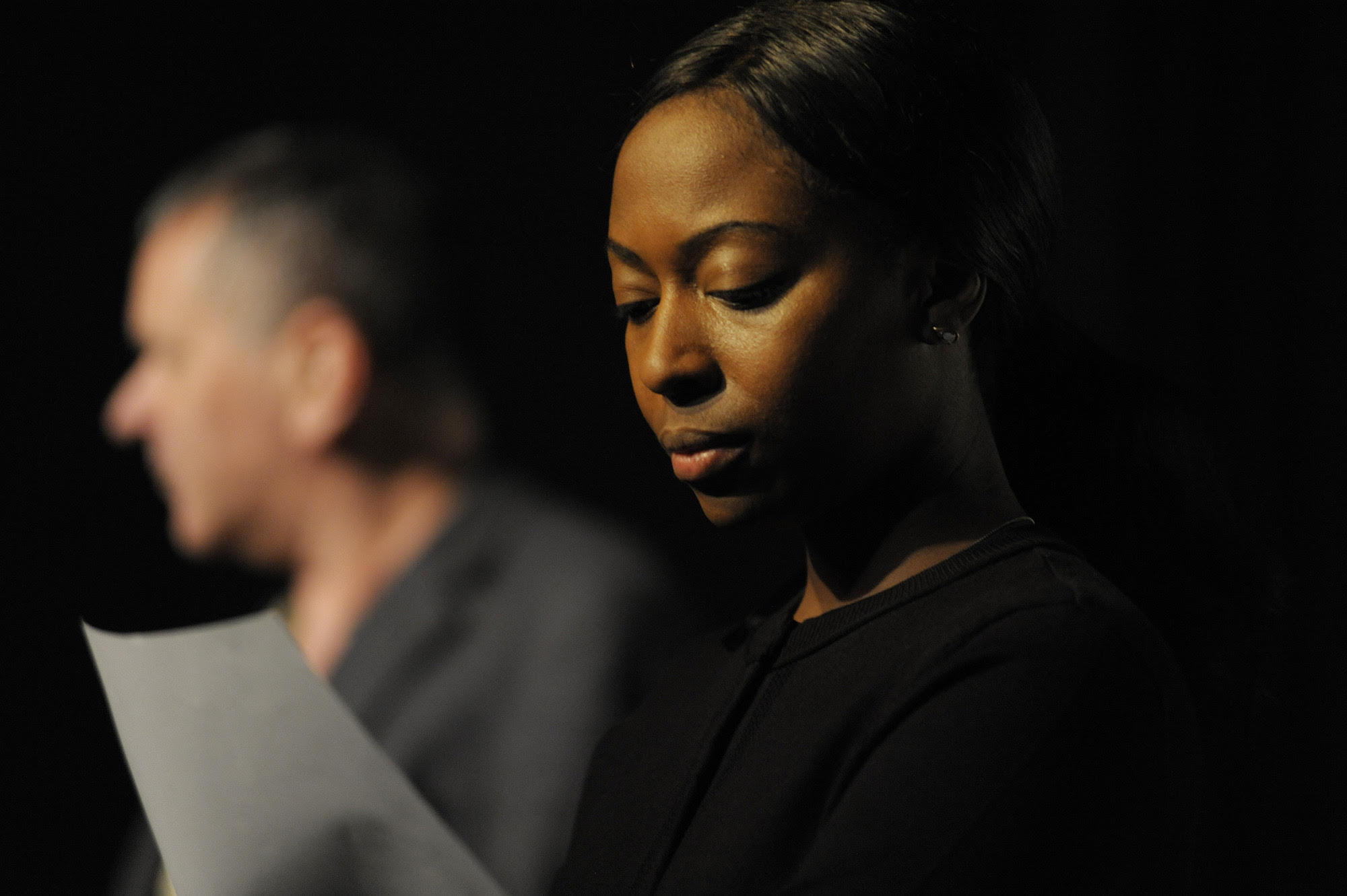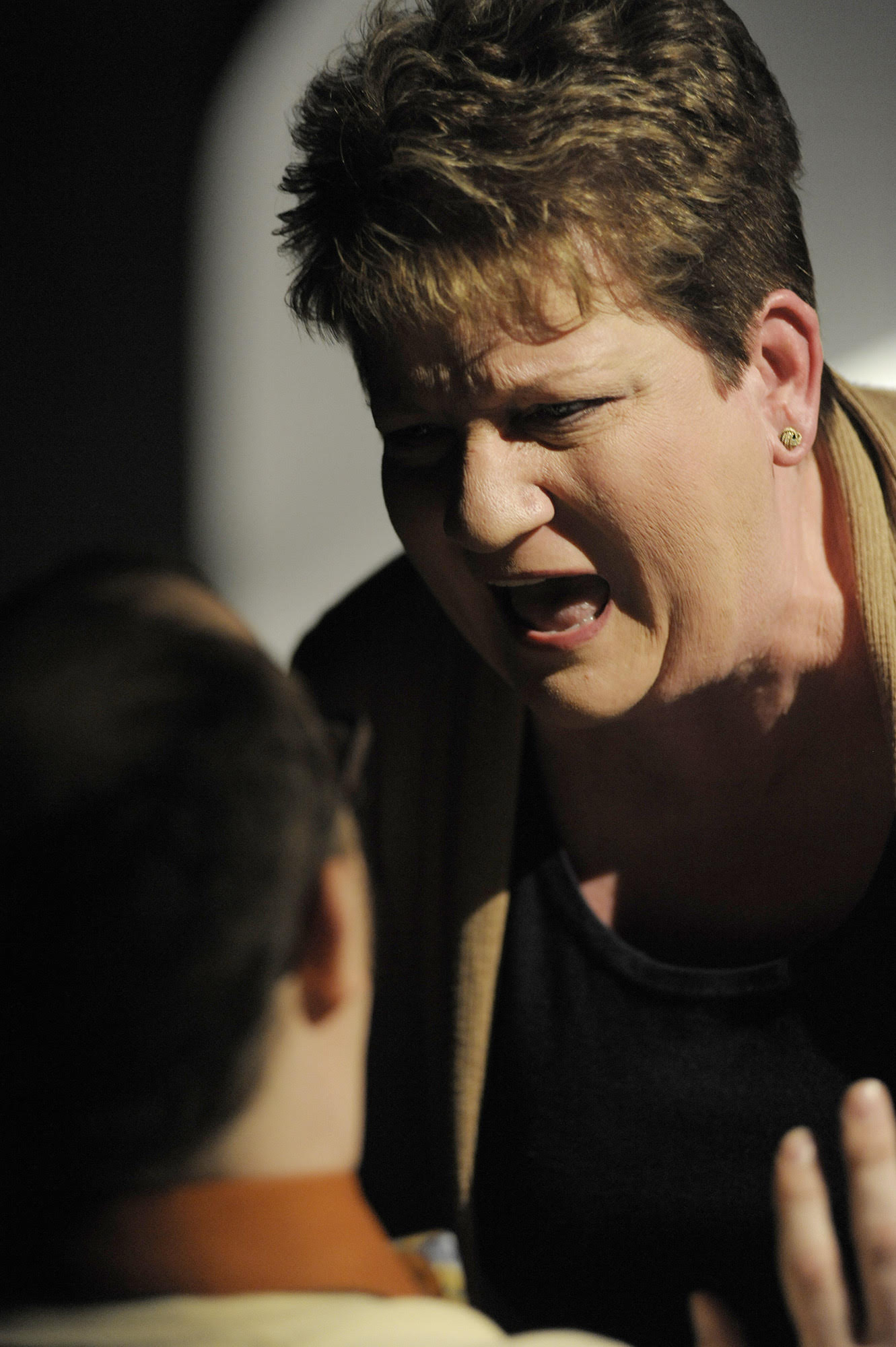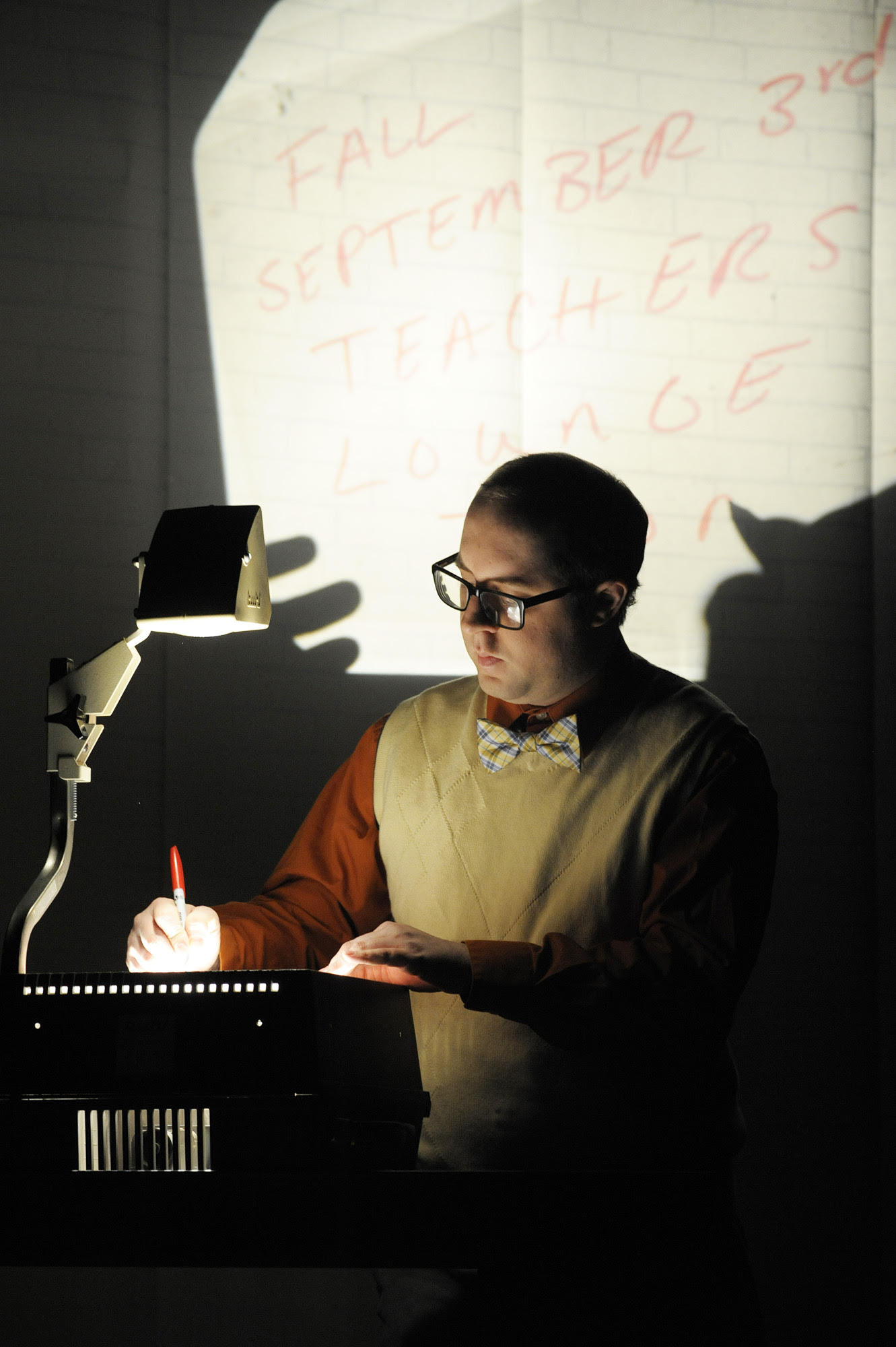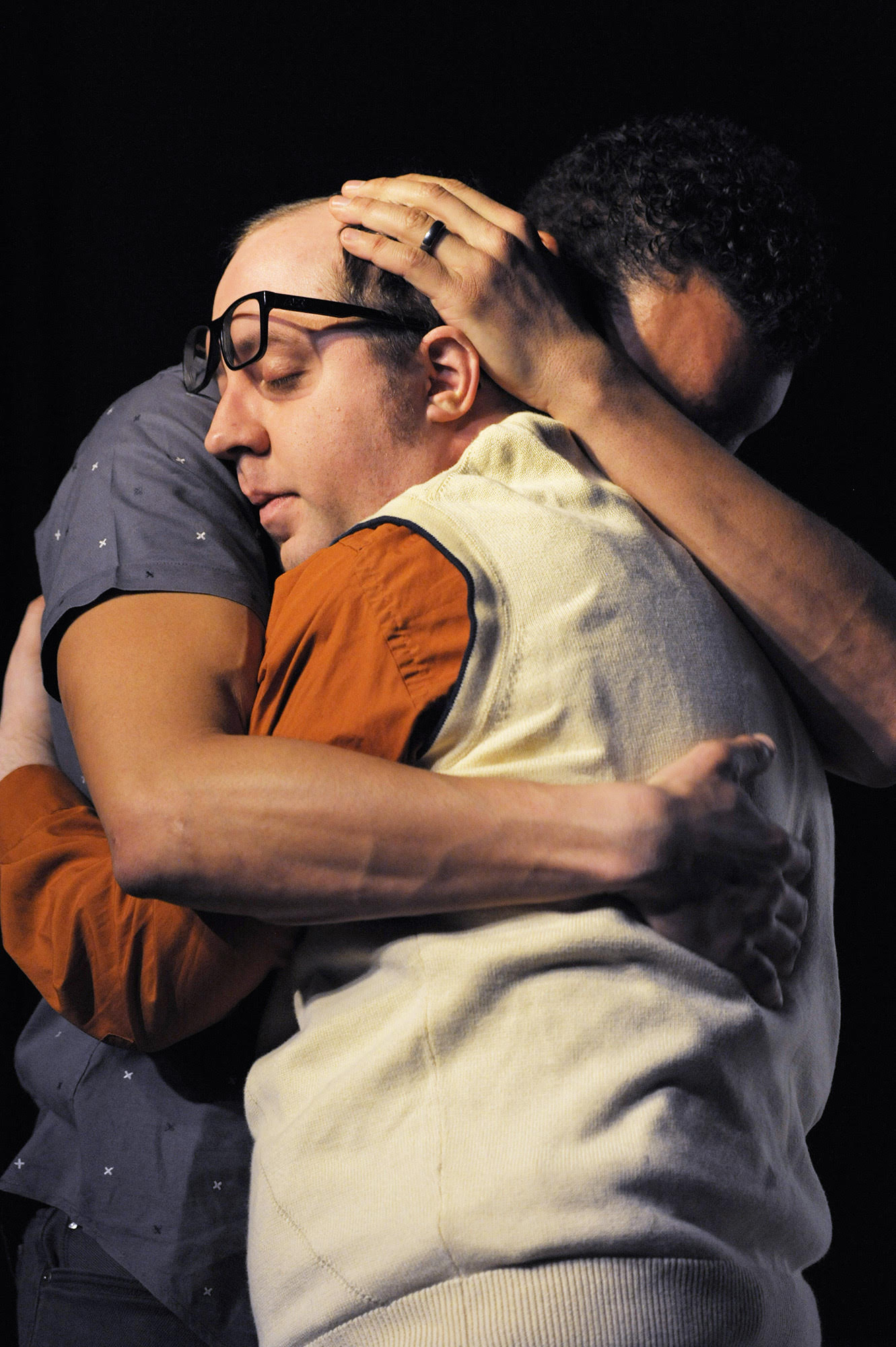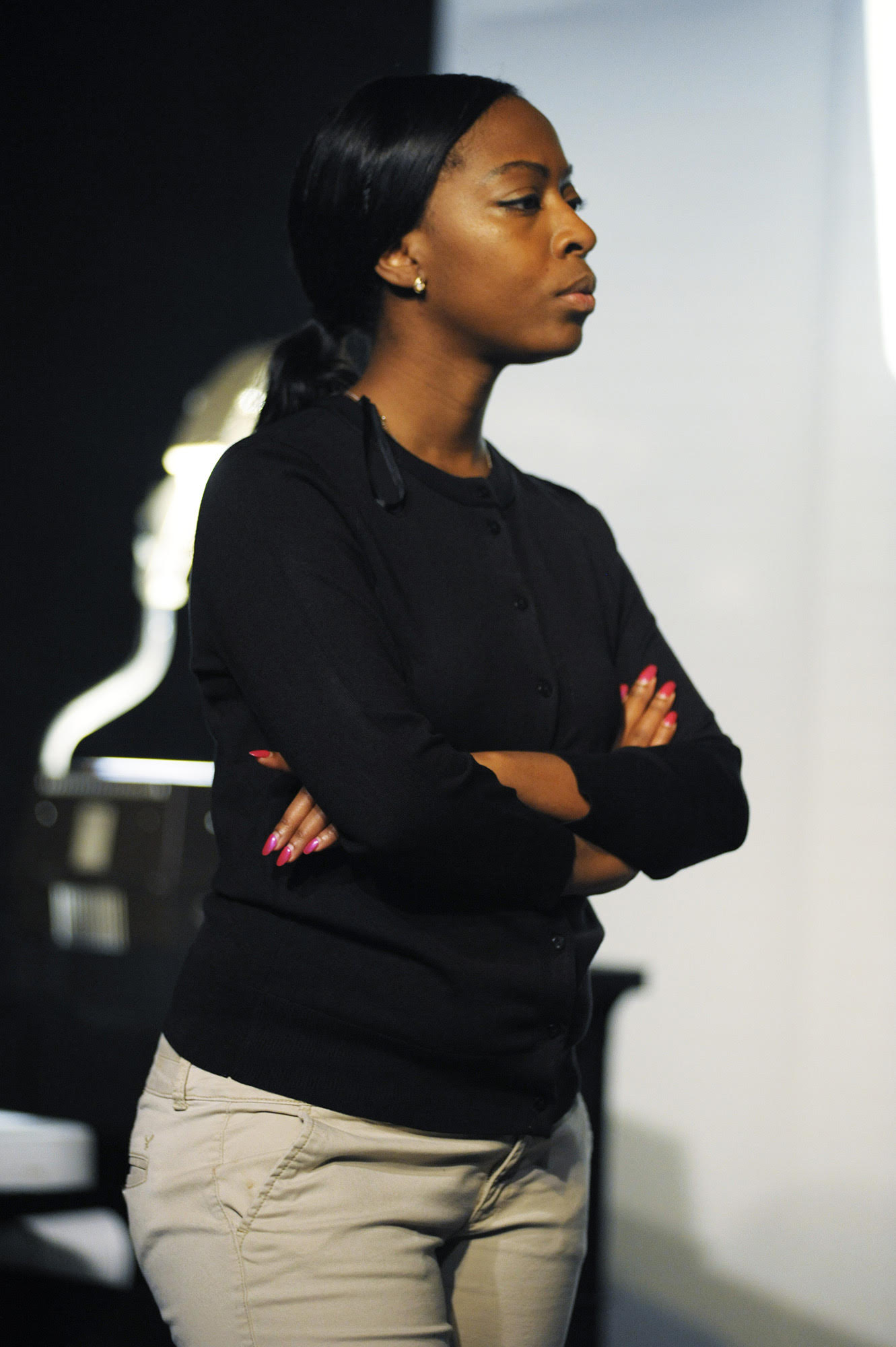 EXIT STRATEGY
by Ike Holter
Presented by Legion Arts
April 5-7, 2018
C Space | CSPS Hall
Produced by Special Arrangement with Playscripts, Inc.
www.playscripts.com
Cast
Ricky………………… Brett Borden
Pam……………….… Marcia Hughes
Arnold……………… Steve Rezabek
Luce….……………… Craig Byers
Sadie……………..… Tierra Plowden
Jania………………… Olivia Lestrud
Donnie…………..… Caleb "The Negro Artist" Rainey
Crew
Director………….. Cavan Hallman
Stage Manager… Jaime Hein
Lighting Design… Jim Vogt
Brett Borden – "Ricky"
Brett Borden is thrilled to be joining this amazing cast for the premiere of Mirrorbox Theatre. He would like to thank Cavan for this incredible opportunity. Brett has been in many shows in the corridor area and most recently was in Ragtime for Revival Theatre Company. He would like to thank Angie and family for all their support.
---
Craig Byers – "Luce"
Craig Byers is proud to be part of the inaugural play presented by Mirrorbox Theatre. Craig would like to thank the entire cast, Jaime, and Cavan for an incredible experience. Craig would also like to thank his beautiful, much more talented wife Kaitlin for all of her support she gives on a daily basis. Enjoy the show!!!
---
Marcia Hughes – "Pam"
Marcia Hughes is humbled to be included in the first Mirrorbox production and is very grateful to Cavan for this opportunity. She has appeared in the Corridor at Theatre Cedar Rapids, Riverside Theatre, Old Creamery, Iowa City Community Theatre, City Circle Acting Company, Cedar Rapids Opera Theatre, Englert Theatre, and Hancher Auditorium. Her onstage roles have included Mama Rose, Mame, Patsy Cline, Miss Mona, Ursula, Miss Hannigan, Mother Superior, and Sarah Jane Moore. Marcia has served as President of the Iowa Cultural Corridor Alliance, Commissioner with the Iowa Commission on Volunteer Service, and in board and volunteer roles with Rotary West, Cedar Rapids Opera Theatre, Optimists, Cedar Rapids Museum of Art, Iowa Children's Museum, Horizons, Iowa City Hospice, Pathways, Variety Club, and others. Thank you to the educators who have inspired her – either as a student, parent, or colleague. Love to SH!
---
Olivia Lestrud – "Jania"
Olivia is excited to be part of this group of artists! She has previously been seen in SPT's Conjure, TCR's Underground New Play Festival and for colored girls/when the rainbow is enuf… When she's not behind the box office window at Theatre Cedar Rapids you can find her adventuring downtown, couponing at various department stores, and digging through the racks at Goodwill.
---
Tierra Plowden – "Sadie"
Tierra Plowden is thrilled to be performing in the opening play for Mirrorbox Theatre. Tierra has been involved in other productions, such as for colored girls/when the rainbow is enuf, The Summerland Project and Clybourne Park at TCR, as well as Black and Blue at Riverside Theatre. Tierra would like to thank Cavan for this opportunity.
---
Caleb "The Negro Artist" Rainey – "Donnie"
Caleb "The Negro Artist" Rainey is excited to be a part of the Exit Strategy cast. Though this is his first play, this is not his first time on stage. He's a spoken word poet who has performed at multiple events in Iowa City and Cedar Rapids. He loves cold thin mint cookies, so yes, his fridge is filled with them.
---
Steve Rezabek – "Arnold"
Steve is excited to be a member of the Exit Strategy cast, and a part of this new venture for Mirrorbox Theatre. He has been doing regional musicals for the past 30 years and has been seen recently in Ragtime, Grey Gardens, Funny Girl, Parade, Les Miserables, and Jesus Christ Superstar and many other local regional productions. He is grateful to Cavan for taking a chance on him with this production, and thanks his theater wife, Traci for her love and support.
---
Ike Holter – Playwright
Ike Holter is a resident playwright at Victory Gardens Theater, and his work has been workshopped at The Kennedy Center, The Eugene O'Neill Theater Center and The Playwrights' Center. His work has been produced at the Steppenwolf Garage, The Philadelphia Theater Company, off-Broadway at Barrow Street Theatre and Cherry Lane Theatre, The Lily Tomlin Center in Los Angeles, True Colors in Atlanta, Water Tower Theater in Dallas, 3oaks in Michigan and Jackalope Theatre Company, Teatro Vista, A Red Orchid and The Inconvenience in Chicago. He is the artistic director of The Roustabouts and is a regular performer at Salonathon and The Paper Machete. Mr. Holter is a 2017 winner of the Windham-Campbell Prize.
---
Jaime Hein – Stage Manager
Jaime Hein is very excited for the chance to work on this incredible show with this amazing group of people. She has many credits on and off stage, including SM for the last two New Play Festivals, AD/SM for Dead Man's Cell Phone & The Bully Plays at TCR and ASM for Apples in Winter at Riverside Theatre. When not hanging around the theatre scene Jaime is working full time at ESP International and taking care of her favorite dog, Dudley. Many thanks go out to Cavan and the entire cast of Exit Strategy. Also, thanks to Anna for helping out with Dudley and Dudley for letting mom be gone nights.
---
Jim Vogt – Lighting Design
Jim Vogt (Marietta College 2012) is a lighting designer, actor, singer, and theatrical technician in the Corridor area. Originally from New Jersey, he's now proud to call Cedar Rapids home. Jim currently serves as an Artistic Associate with the Old Creamery Theatre in Amana. Some favorite past productions include Vanya and Sonia and Masha and Spike (Spike), Footloose (Chuck/Lights), and Billy Bishop Goes to War (Lights). A big thanks to Mirrorbox Theatre for this opportunity, and lastly, thank you CL.
---
Cavan Hallman – Director
Cavan Hallman's writing has been performed in NYC, New Orleans, Chicago, Ireland, on screen, and on tour with the Windy City Players. His touring plays, which he also directs, have been performed over 20,000 times for nearly 5 million students across the United States. Cavan directed the world premiere of the musical Pictures of Marilyn at the National WWII Museum, named one of the ten best musicals of 2016 by The New Orleans Times-Picayune.
In Eastern Iowa he has worked with Theatre Cedar Rapids as a performer, director, and teacher; directed for Playtime Poppy's Summer Theatre Adventure; performed his solo show at RAYGUN, and worked as a writer and performer for SPT's Tales From the Writer's Room. Upcoming he is collaborating on a new musical with Nancy Hill Cobb, writing an interactive comedy for The Foundry, writing for Playtime Poppy in collaboration with the National Czech and Slovak Museum and Library, as well as directing Red Speedo, Luna Gale, and There Is a Happiness That Morning Is for Mirrorbox.
Cavan is a Resident Artist with The CRY HAVOC Company, and the Artistic Director for Mirrorbox Theatre. Love and thanks to Katie for all of your support.
---
Special Thanks
F. John Herbert, Mel Andriga, Chad Serhal, Ben Beeson, Theatre Cedar Rapids, NewBo City Market, RAYGUN, KCCK, The Gazette, Greg Billman, Perla Farias, Jim Rogers
Mirrorbox Advocates: Angela Billman, Katie Hallman, Brian Kipp
---
Click to buy tickets for "Red Speedo," by Lucas Hnath, May 24-26.