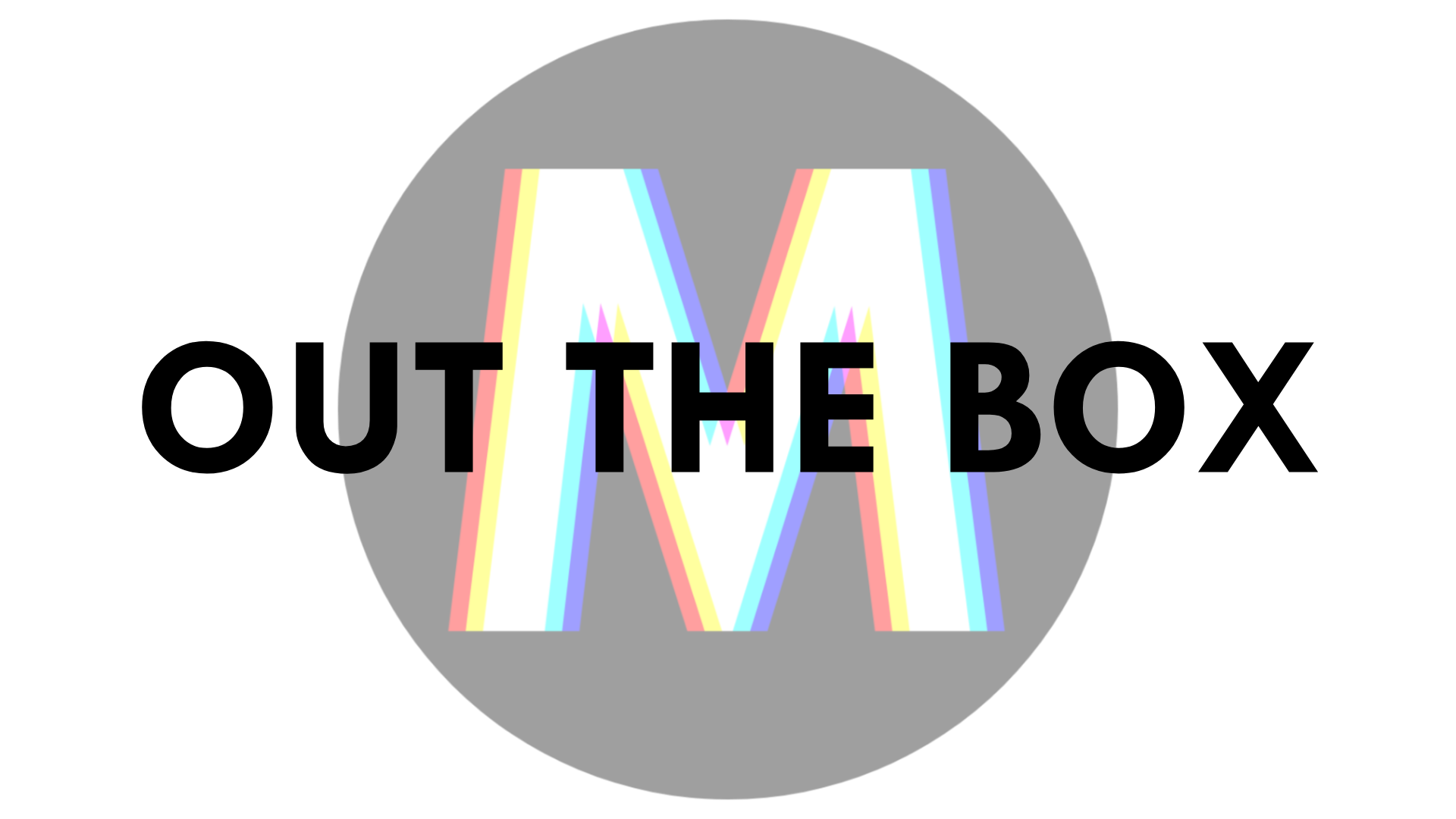 "Out the Box" is a new media project broadcasting filmed texts, streamed live and to a limited audience.
Only a limited number of pre-registered attendees will get to watch each live video. The performances will not be broadcast on social media, or recorded for later viewing -- you have to be there if you want to see something new.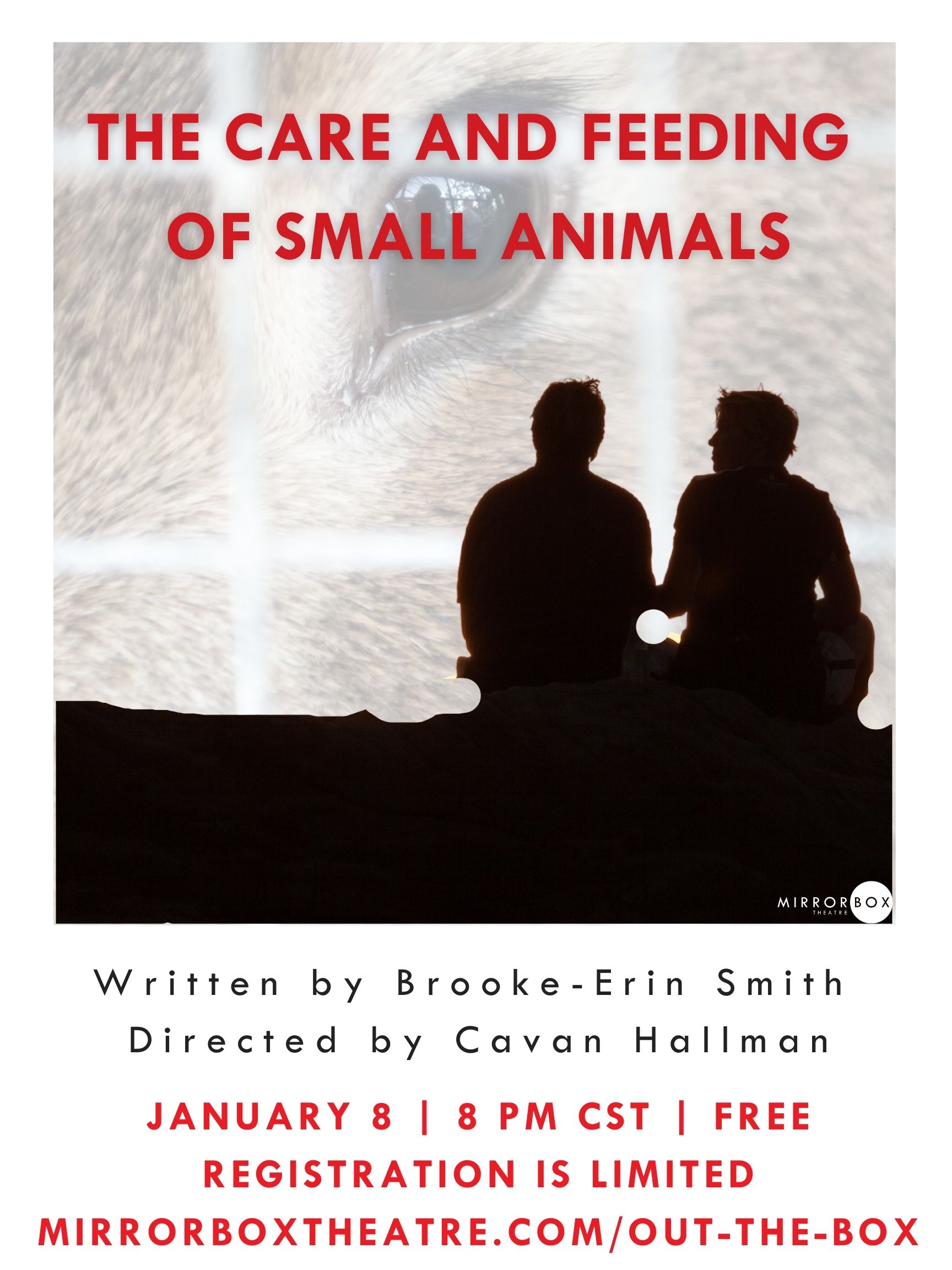 THE CARE AND FEEDING
OF SMALL ANIMALS
written by Brooke-Erin Smith
directed by Cavan Hallman
January 8, 2021
Featuring

Ferin Bergen: Sis / Mrs. Reynolds / Girl
Curtis M. Jackson: William / Mr. Pritchett
Katie Hallman: Stage Directions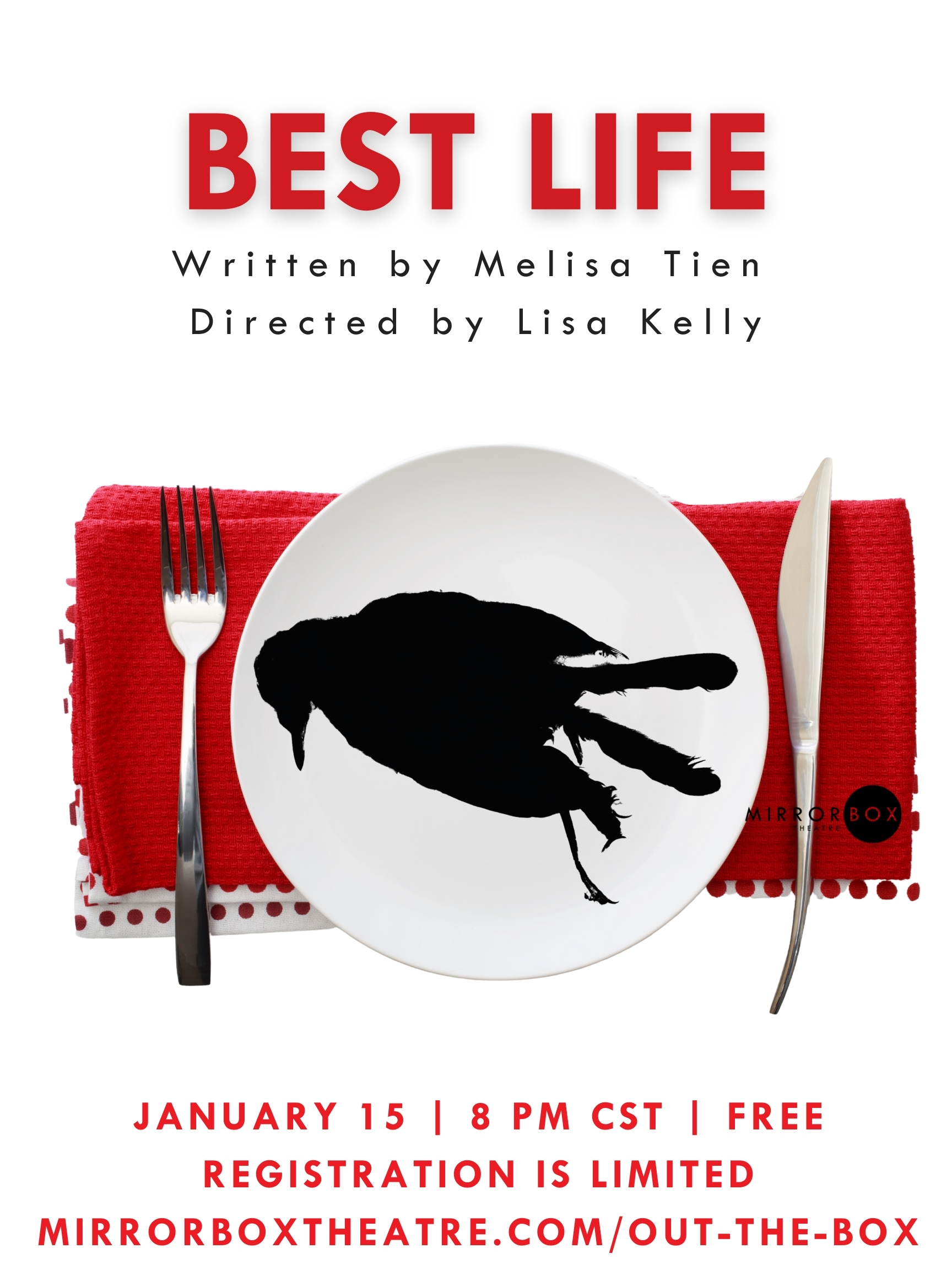 BEST LIFE
written by Melisa Tien
directed by Lisa Kelly
January 15, 2021
Featuring
Jordan Arnold: Sheryl
Jo Jordan: Lourdes
Cavan Hallman: Stage Directions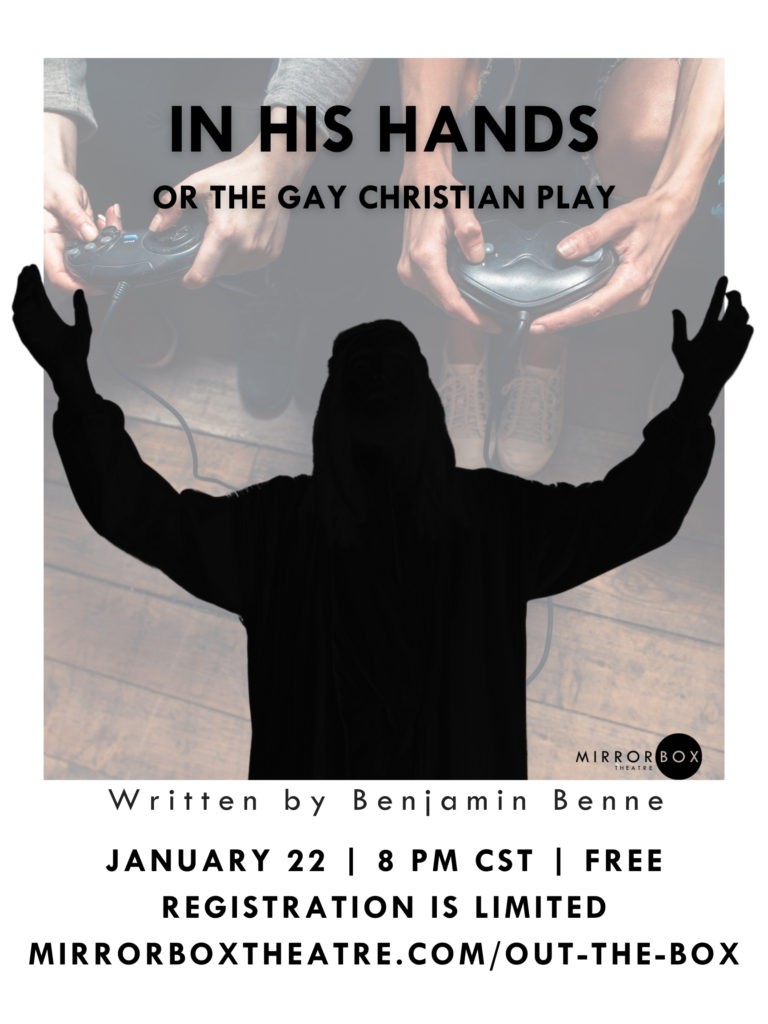 IN HIS HANDS
or the Gay Christian Play
written by Benjamin Benne
directed by Cavan Hallman
January 22, 2021
Featuring
Jonathan Hoover: Christian
Scot Hughes: The Father
Curtis M. Jackson: Daniel
Jake Stigers: The Therapist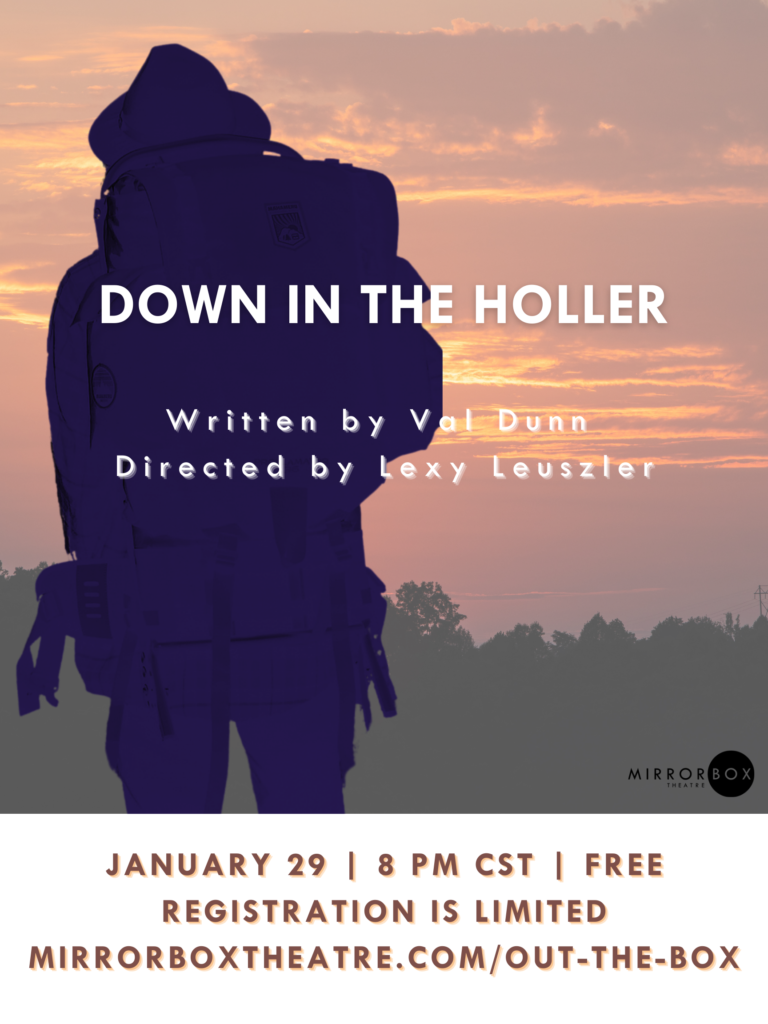 down in the holler
written by Val Dunn
directed by Lexy Leuszler
January 29, 2021
Featuring
Sara Ettner: Maeve
Regan Moro: Gin
J. West: Blake
Hilary Williams: Juniper
FORM OF A
GIRL UNKNOWN
written by Charly Evon Simpson
directed by Diviin Huff
February 12, 2021
Featuring:
Aaron Reese Boseman: Finn
Christina Farrell: Dr. G./Policewoman
Erica Faye: Ma
Olivia Lestrud: Marina
Tierra Plowden: Charise
Nicole Sumlin: Amali
Angelica Fink: Stage Directions
DON'T LAUGH.
IT'S FUNNY.
written by Nathaniel Foster
directed by Carly Nazaryk Reyes
February 19, 2021
Featuring
Curtis M. Jackson
Aaron Murphy
CAL IN CAMO
written by William Francis Hoffman
directed by Cavan Hallman
February 26, 2021
Featuring
Patrick Du Laney
Katy Hahn
Duane Larson
Michael Stahl-David
A PICTURE OF TWO BOYS
written by Nick Malakhow
directed by Curtis M. Jackson
March 5, 2021
Featuring
Brian Quijada
Edgar Miguel Sanchez
BEZOS N' ME
written by Patrick Vermillion
directed by Cavan Hallman
March 12, 2021
Featuring:
Matthew James
Kristy Hartsgrove Mooers
Steve Rezabek
Stephanie Shaw
30 SECONDS
written by Jayne Deely
directed by Dennis Barnett
March 19, 2021
A special co-production with Coe College,
featuring the winner of their biannual
national playwriting contest.
CREDIBLE
written by Caity-Shea Violette
directed by Marissa McKown
featuring Marjorie Gast
April 16, 2021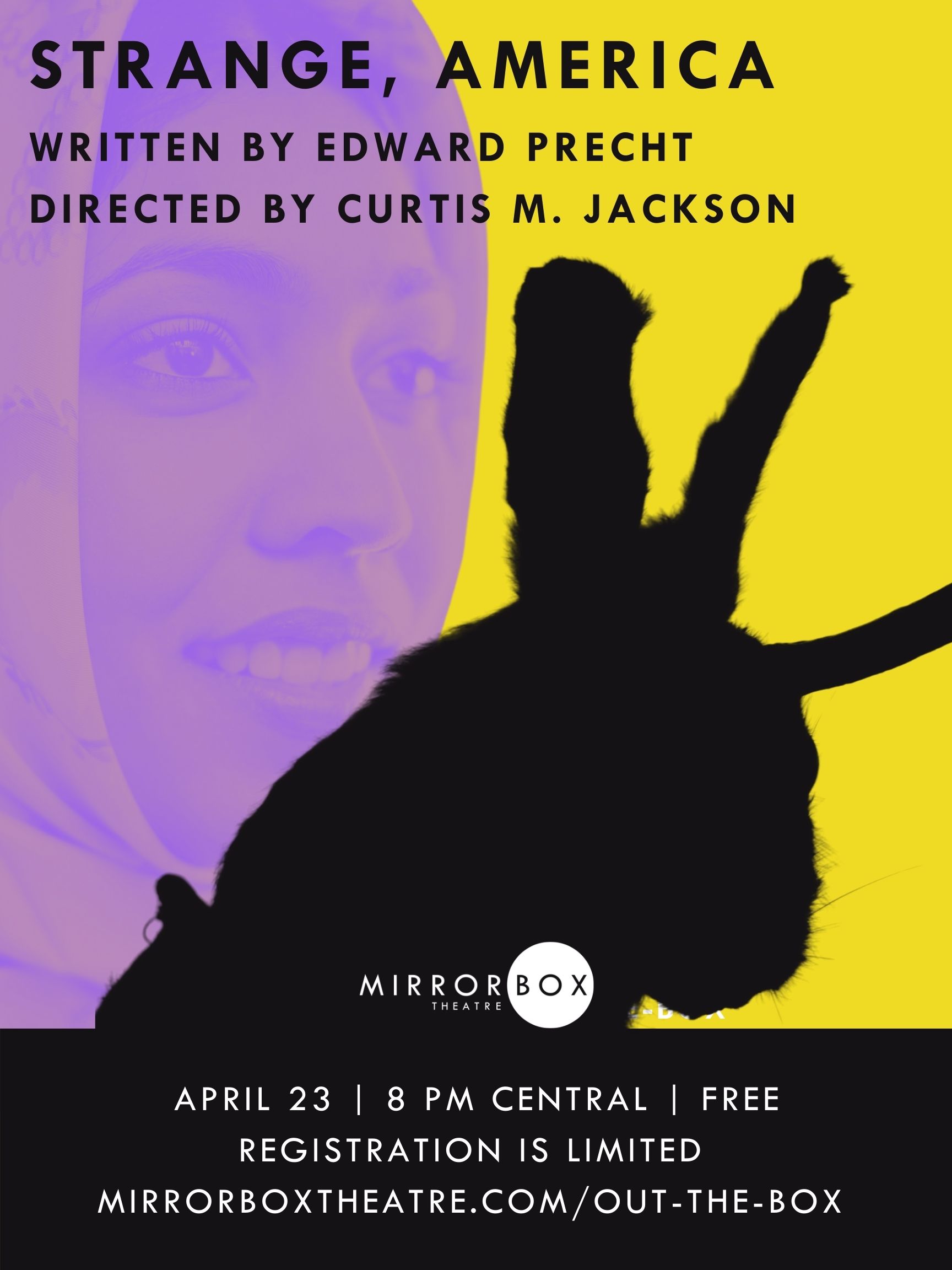 STRANGE, AMERICA
written by Edward Precht
directed by Curtis M. Jackson
April 23, 2021
DARK SKINNED
PAVEMENT
written by TJ Young
directed by Britny Horton
May 7, 2021
Featuring
Allyson Lee Brown
Michael Curry
Lawryn LaCroix
Octavius Lanier
Derek Snow
and Terrence M. Pryor II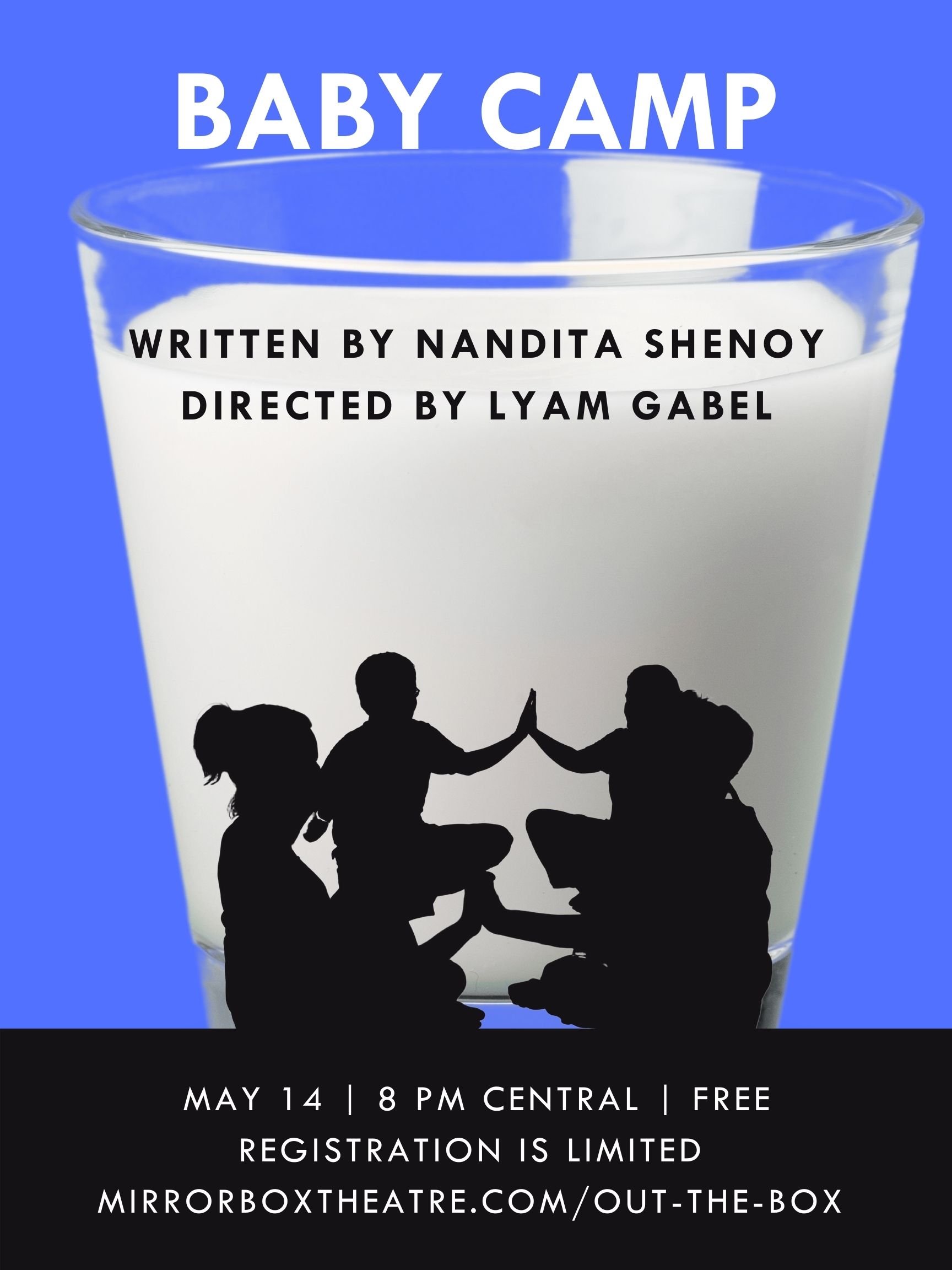 BABY CAMP
written by Nandita Shenoy
directed by Lyam Gabel
May 14, 2021
Featuring
Siho Ellsmore
Antoinette LaVecchia
Olivia Lestrud
Nandita Shenoy
TO SAINTS
AND STARS
written by Jordan Ramirez Puckett
directed by Rinska Carrasco
Featuring
Katy Hahn
Vero Maynez
Preston Tate Jr.
Juan Francisco Villa
and Angelica Fink
May 21, 2021
IT IS MAGIC
written by Mickle Maher
directed by Cavan Hallman
Featuring
David Q. Combs
Kerry Flanagan
Curtis M. Jackson
Kristy Hartsgrove Mooers
Stephanie Shaw
June 18, 2021
Mirrorbox presented 32 readings in 2020, featuring talented Iowa artists in collaboration with stars from Broadway and the screen. Click the picture to see our entire 2020 lineup.