November 1 - 3
Two professors at a small liberal arts college are caught making love on the campus green, and they must teach for their (professional) lives. This passionate play is performed entirely in rhyming verse.
Mirrorbox Theatre, a new initiative to produce Iowa-premiere plays, announces their inaugural season, in residence at historic CSPS Hall in Cedar Rapids' NewBo district. The four-show 2018 season, presented by Legion Arts, will take place in the blackbox theatre.
Mirrorbox produces Iowa-premiere plays as dramatic reflections on contemporary culture. The company embraces practical theatricality within an intimate setting, illuminating new thinking through new writing that is relevant to our modern lives. Mirrorbox contributes to Legion Arts', community-based mission by introducing Eastern Iowa audiences to the very best in contemporary art. The two organizations share a commitment to equity, diversity and inclusion, and to providing paid opportunities for local artists.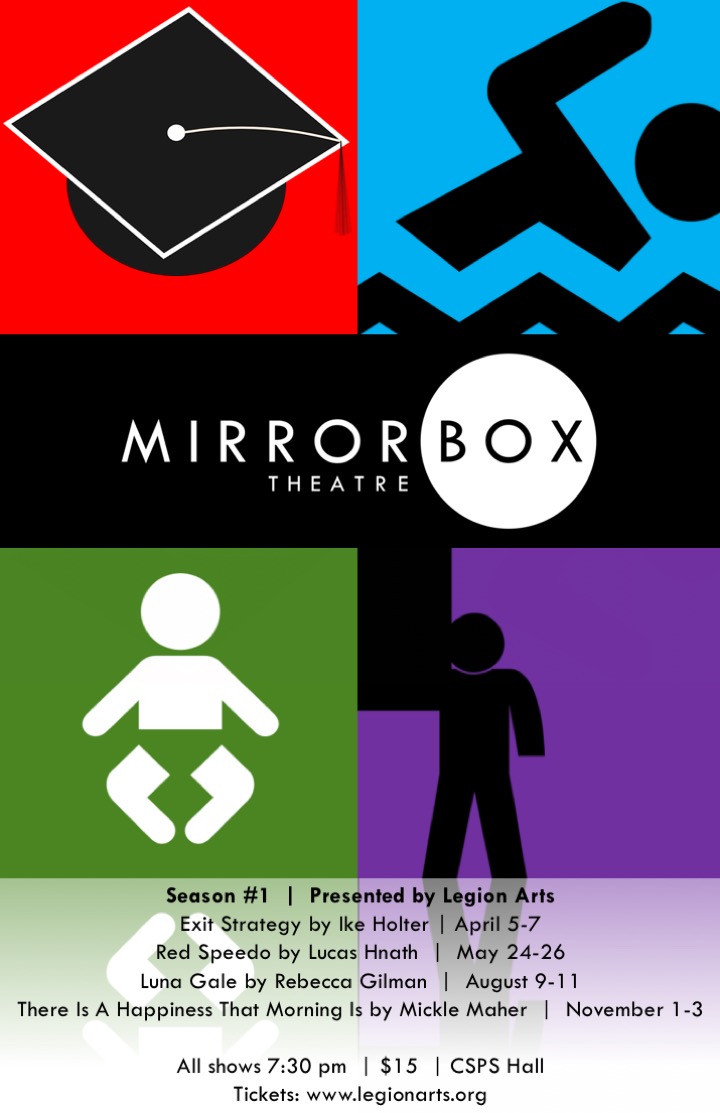 See Something New
Visit our presenting partner at www.legionarts.org to buy tickets to all four shows in our inaugural season