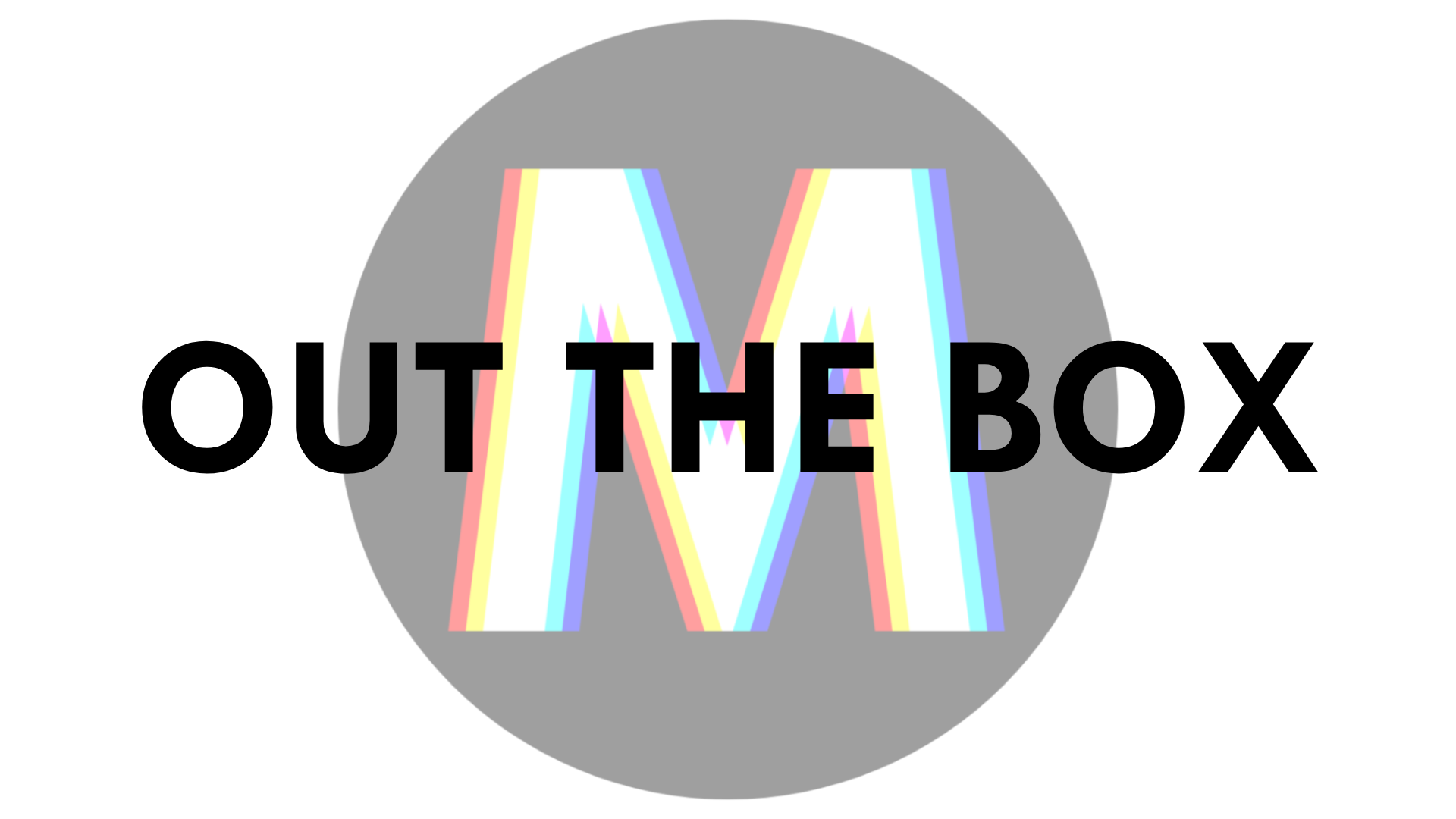 "Out the Box" is a new media project broadcasting filmed texts, streamed live and to a limited audience.
Only a limited number of pre-registered attendees will get to watch each live video. The performances will not be broadcast on social media, or recorded for later viewing -- you have to be there if you want to see something new.
CAL IN CAMO
written by William Francis Hoffman
directed by Cavan Hallman
February 26, 2021
Featuring
Patrick Du Laney
Katy Hahn
Duane Larson
Michael Stahl-David
Cal's desperation mounts as she strains to breastfeed and care for her newborn, while her husband Tim resents his struggle to make sales in his new territory. But the extent of the unease that pervades this couple's new house won't fully come to light until Cal's brother Flynt arrives, reeling from the recent death of his wife. Do the wounds of the past irrevocably impact our capacity to connect? Heartbreaking and mysterious, Cal in Camo probes the nature of family bonds with lacerating humor and moments of blinding revelation.
Register Now!
Space is limited for this exciting video event, presented FREE!
Markey and Pete are unlikely friends, the studious Markey with dreams of college and a life beyond the southeastern PA countryside, and the volatile Pete with drunkenly crafted fantasies about being the next Kurt Cobain. Brought together by their shared feelings of alienation in their mostly white and more than vaguely racist little town an hour and a half from Philly, the boys' relationship fractures when Markey announces to Pete he's hoping to graduate early and get out of the styx ASAP. We see these two boys first at that critical juncture, and then almost ten years later after they are reunited in the wake of a startling event that dredges up a connected trauma from their past.
Register Now!
Space is limited for this exciting video event, presented FREE!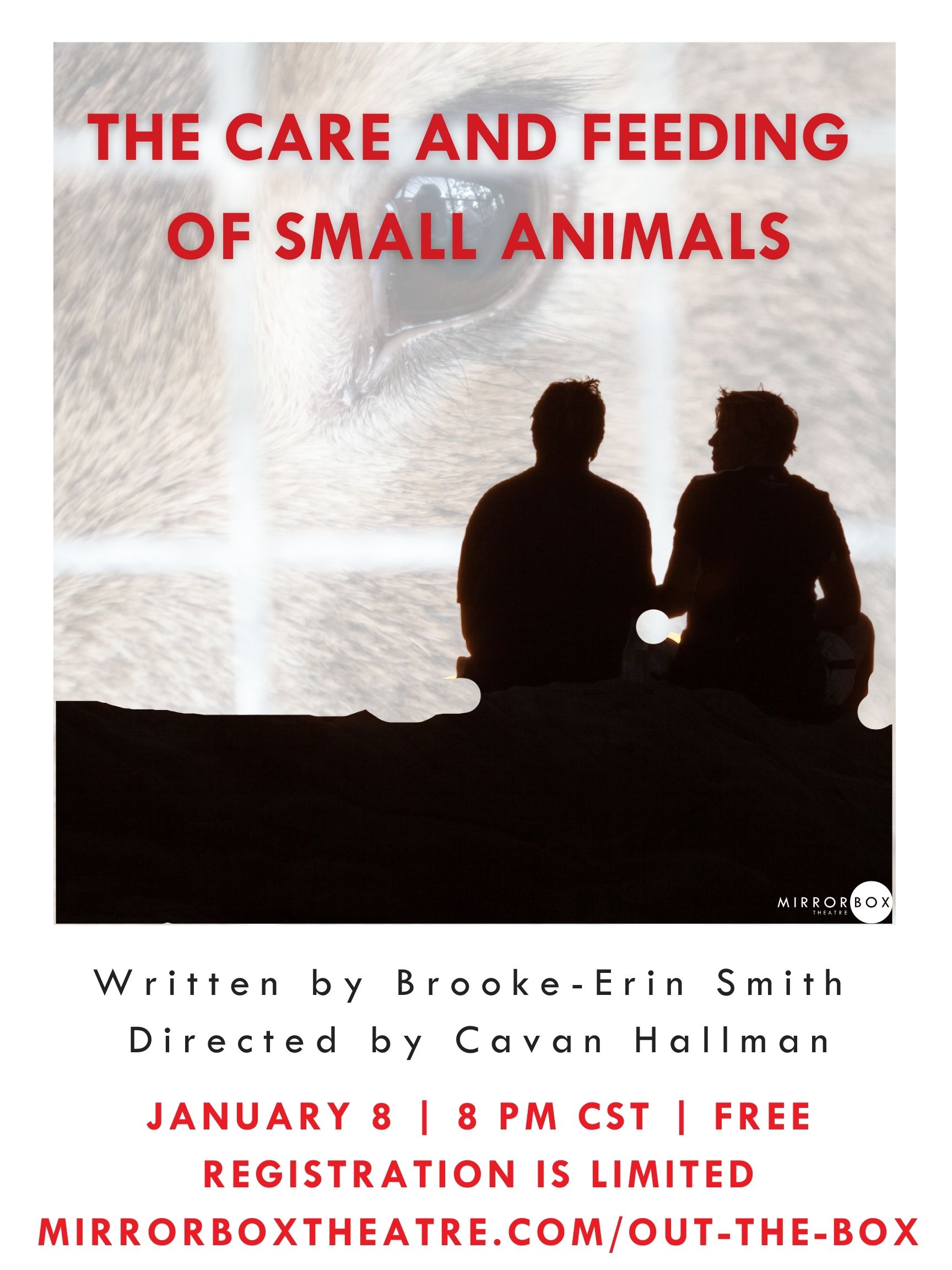 THE CARE AND FEEDING
OF SMALL ANIMALS
written by Brooke-Erin Smith
directed by Cavan Hallman
January 8, 2021
Featuring

Ferin Bergen: Sis / Mrs. Reynolds / Girl
Curtis M. Jackson: William / Mr. Pritchett
Katie Hallman: Stage Directions
BEST LIFE
written by Melisa Tien
directed by Lisa Kelly
January 15, 2021
Featuring
Jordan Arnold: Sheryl
Jo Jordan: Lourdes
Cavan Hallman: Stage Directions
IN HIS HANDS
or the Gay Christian Play
written by Benjamin Benne
directed by Cavan Hallman
January 22, 2021
Featuring
Jonathan Hoover: Christian
Scot Hughes: The Father
Curtis M. Jackson: Daniel
Jake Stigers: The Therapist
down in the holler
written by Val Dunn
directed by Lexy Leuszler
January 29, 2021
Featuring
Sara Ettner: Maeve
Regan Moro: Gin
J. West: Blake
Hilary Williams: Juniper
FORM OF A
GIRL UNKNOWN
written by Charly Evon Simpson
directed by Diviin Huff
February 12, 2021
Featuring:
Aaron Reese Boseman: Finn
Christina Farrell: Dr. G./Policewoman
Erica Faye: Ma
Olivia Lestrud: Marina
Tierra Plowden: Charise
Nicole Sumlin: Amali
Angelica Fink: Stage Directions
DON'T LAUGH.
IT'S FUNNY.
written by Nathaniel Foster
directed by Carly Nazaryk Reyes
February 19, 2021
Featuring
Curtis M. Jackson
Aaron Murphy