"Out the Box" is a new reading series of fresh contemporary plays, streamed live and to a limited audience. Presented by Mirrorbox Theatre.
Only a limited number of pre-registered attendees will get to watch each live (streamed) reading. The performances will not be broadcast on social media, or recorded for later viewing -- you have to be there if you want to see something new.
IN HIS HANDS
or the Gay Christian Play
written by Benjamin Benne
Friday  |  January 22, 2021  |  8 pm CST
This is a list of things Christian believes in: logic, banana Laffy Taffy, video games, and Daniel. This is a list of things Christian doesn't believe in: caffeine, alcohol, monogamy, and God. Daniel, a Mario Kart wizard and aspiring Lutheran pastor, is falling for Christian. But as these men explore the potential of their new relationship, voices from Christian's past threaten to overpower the connection they share -- with one another, and something bigger than themselves. [synopsis by dramaturg Sarah Lunnie]
Register Now!
Space is limited for this exciting play reading, presented FREE!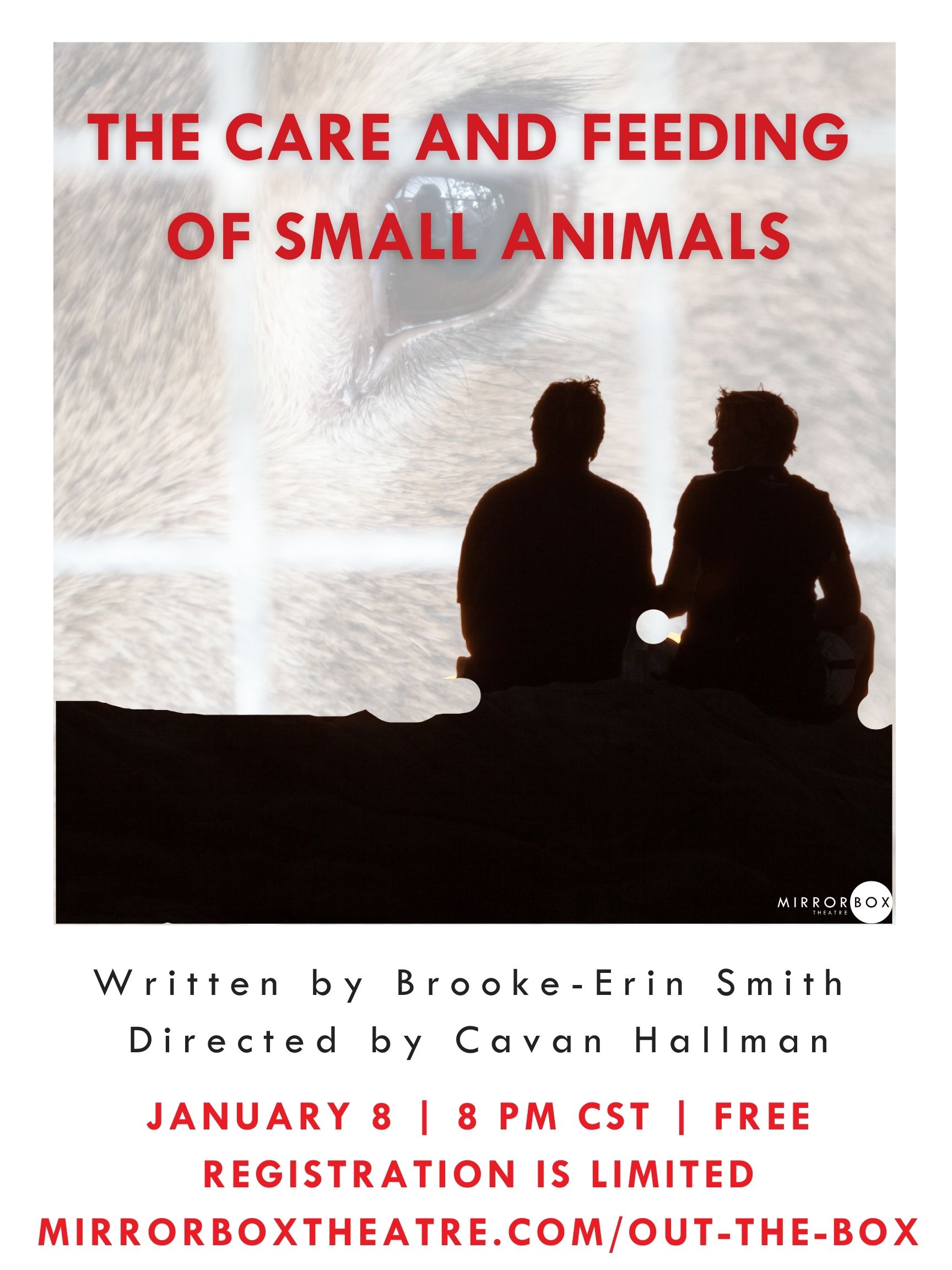 THE CARE AND FEEDING
OF SMALL ANIMALS
written by Brooke-Erin Smith
directed by Cavan Hallman
January 8, 2021
Featuring

Ferin Bergen: Sis / Mrs. Reynolds / Girl
Curtis M. Jackson: William / Mr. Pritchett
Katie Hallman: Stage Directions
BEST LIFE
written by Melisa Tien
directed by Lisa Kelly
January 15, 2021
Featuring
Jordan Arnold: Sheryl
Jo Jordan: Lourdes
Cavan Hallman: Stage Directions