"Out the Box" is a new reading series of fresh contemporary plays, streamed live and to a limited audience. Presented by Mirrorbox Theatre.
Only the first 100 people to register will get to watch each live (streamed) reading. The performances will not be broadcast on social media, or recorded for later viewing -- you have to be there if you want to see something new.
*** Important Note***
Starting the week of May 22, attendees must provide a password to enter the reading. That password is included on your completed registration confirmation.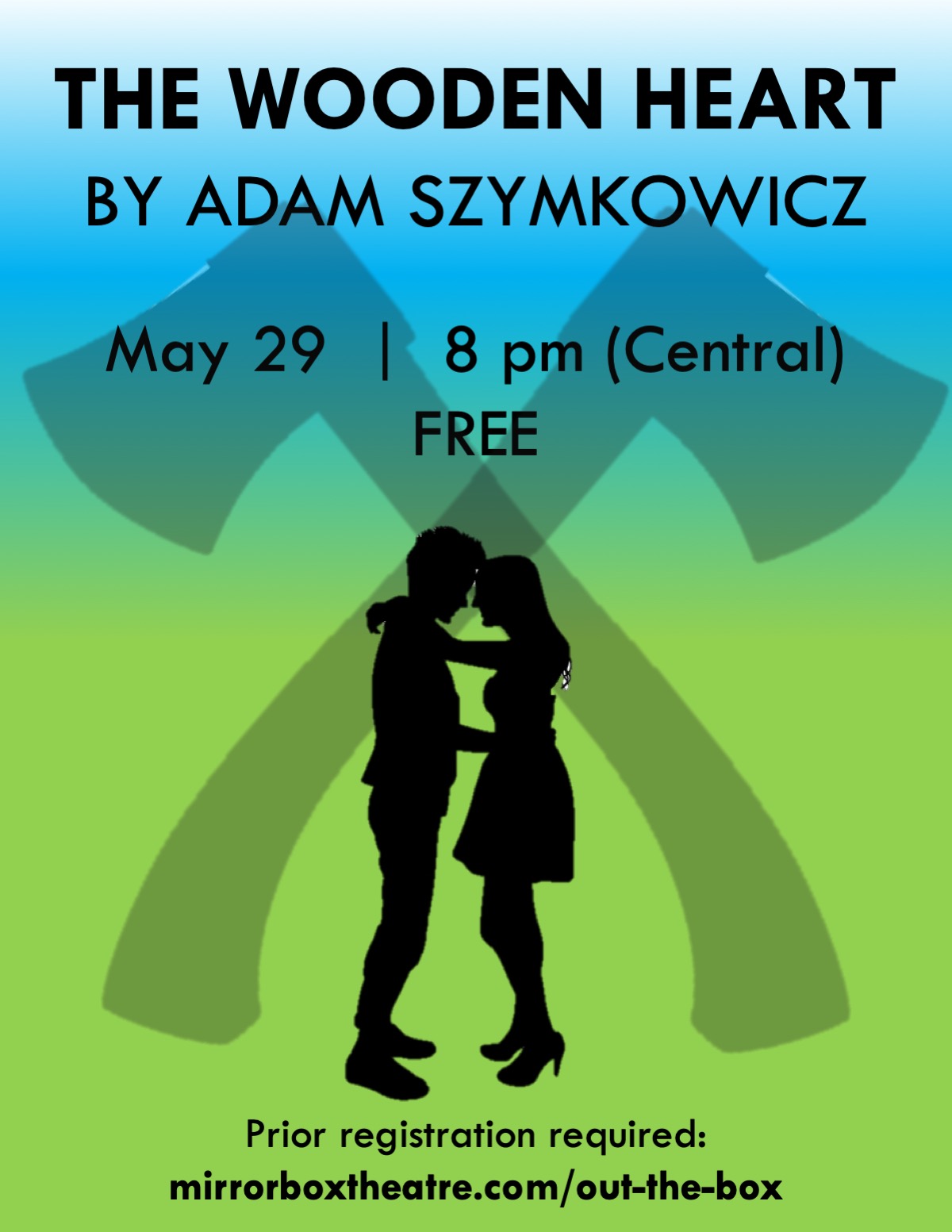 The Wooden Heart
by Adam Szymkowicz
Mitch wants to be a carpenter. Heather wants to be a woodcarver. The wolf wants to be an intellectual. Ruby wants to escape the wolf. The woodcutter wants to escape the narrator. A fable-inspired play about love and wood and finding your purpose.
Friday, May 29
8 pm (Central)
Attendance is free, but prior registration is required.
Ghost Light
by Cavan Hallman
March 20, 2020
Cast
Director: Aaron Murphy
Actress: Jo Jordan
Actor: Mike Spara
Stevenson: Matthew James
Bridget: Lauren Galliart
The Canopic Jar of My Sins
by Justin Maxwell
March 27, 2020
Cast
Ralph Wiley: Angie Toomsen
Angel of Canopic Jars: Diviin Huff
Gooney Revenant/Last Easter Islander: Britny Horton
Roger Waters/Robert Oppenheimer: Dennis Barnett
Stage Directions: Angelica Fink
Caught
by Sharon E. Cooper
April 3, 2020
Cast
Deborah: Rachel Korach Howell
Aaron: Jon Greene
Chad: Hebert Benjamin
Marcus: William Jackson Harper
Stage Directions: Katie Hallman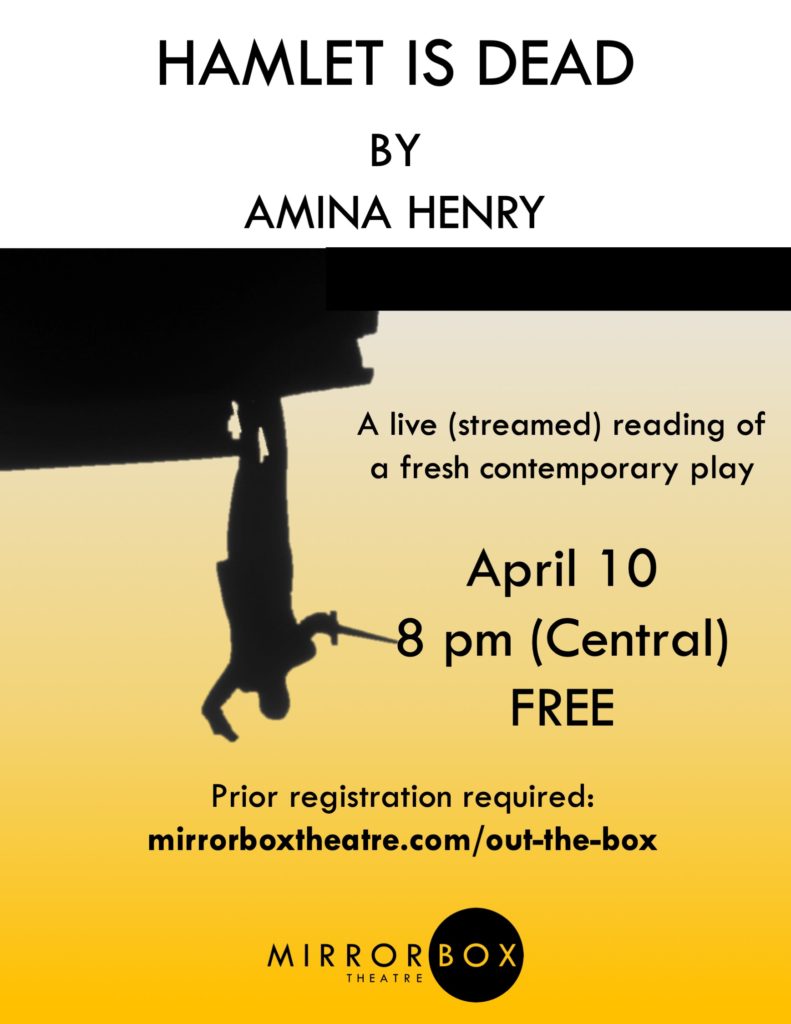 Hamlet Is Dead
by Amina Henry
April 10, 2020
Cast
Cody: Caleb "The Negro Artist" Rainey
Mika: Maggie Hart
Benji: Rip Russell
Dawn: Caroline Price
Jana: Marjorie Gast
Lily: Hannah Spina
Yuri: Curtis M. Jackson
Owen: Patrick du Laney
Errol: Omarr Hatcher
Annette: Tierra Plowden
Stage Directions: Katie Hallman
Rolling
by Calamity West
April 17, 2020
Cast
Valerie: Liz Sharpe
Janet: Nina Swanson
Molly: Claire Boston
Danny: Behzad Dabu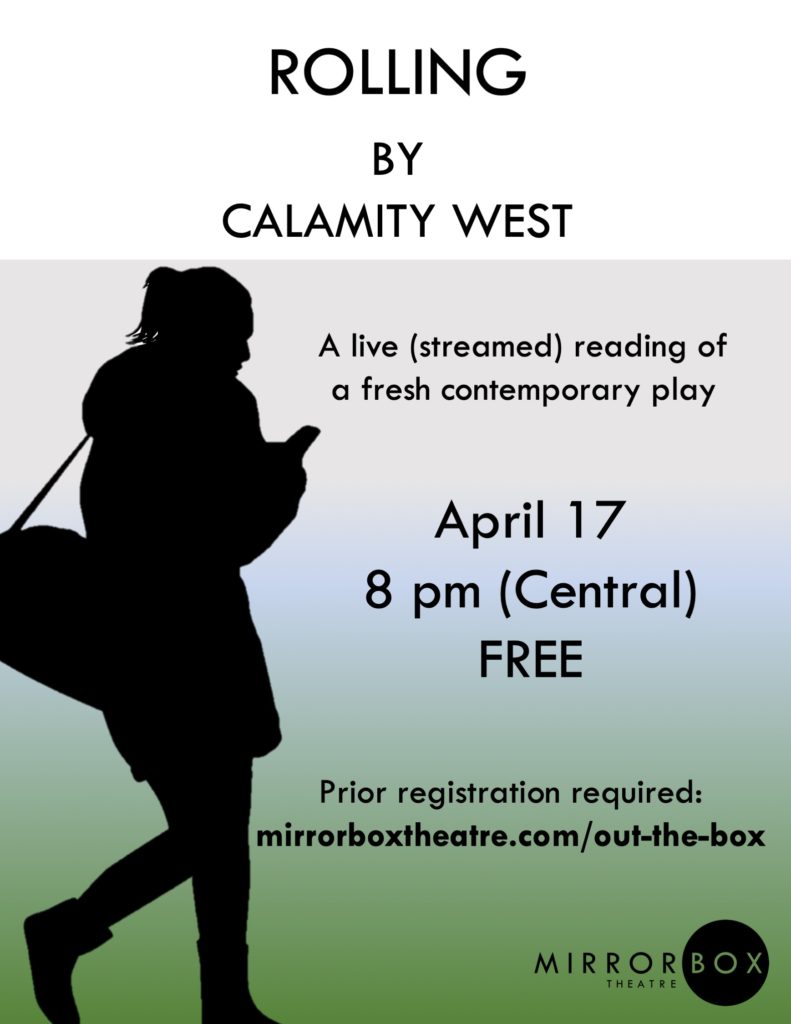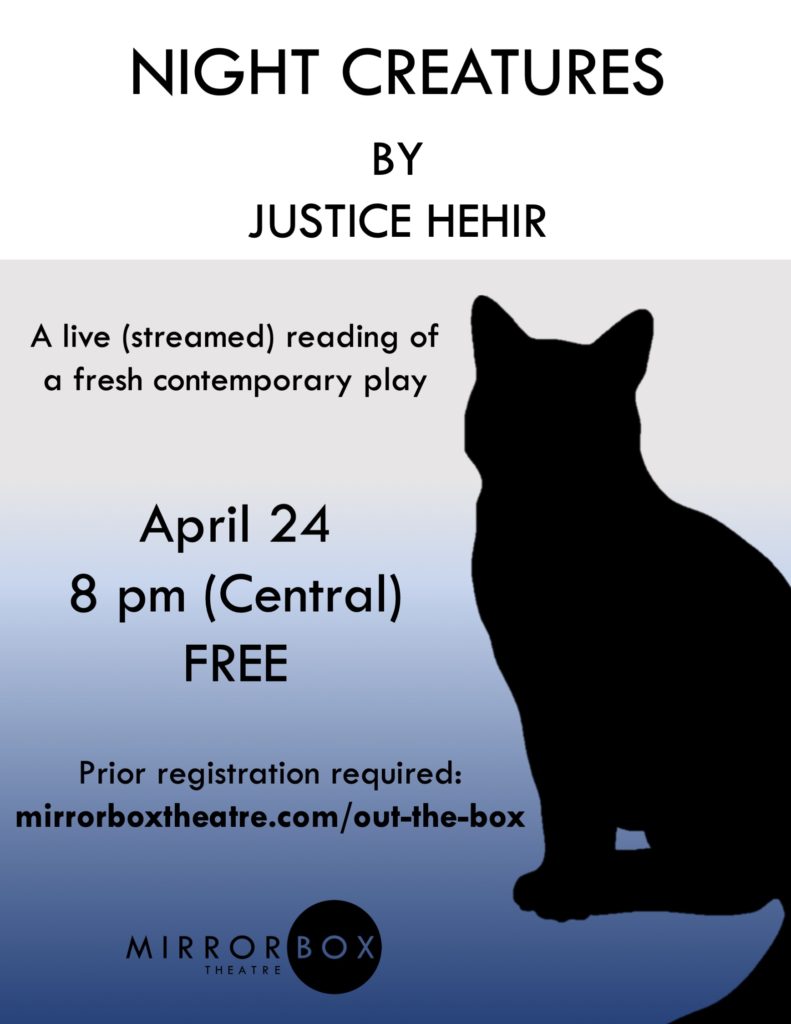 Night Creatures
by Justice Hehir
April 24, 2020
Cast
Alex: Mic Evans
Paul: Eden Marryshow
Lara: Jessica Little
Leanne: Molly Carden
Stage Directions: Katie Hallman
THIS HAPPENED ONCE AT THE ROMANCE DEPOT OFF THE I-87 IN WESTCHESTER
by Gina Femia
May 1, 2020
Cast
Kevin: Patrick Du Laney
Beth: Kristin Stokes
Janice: Fred Bailey
Tom: Jason Alberty
Stage Directions: Katie Hallman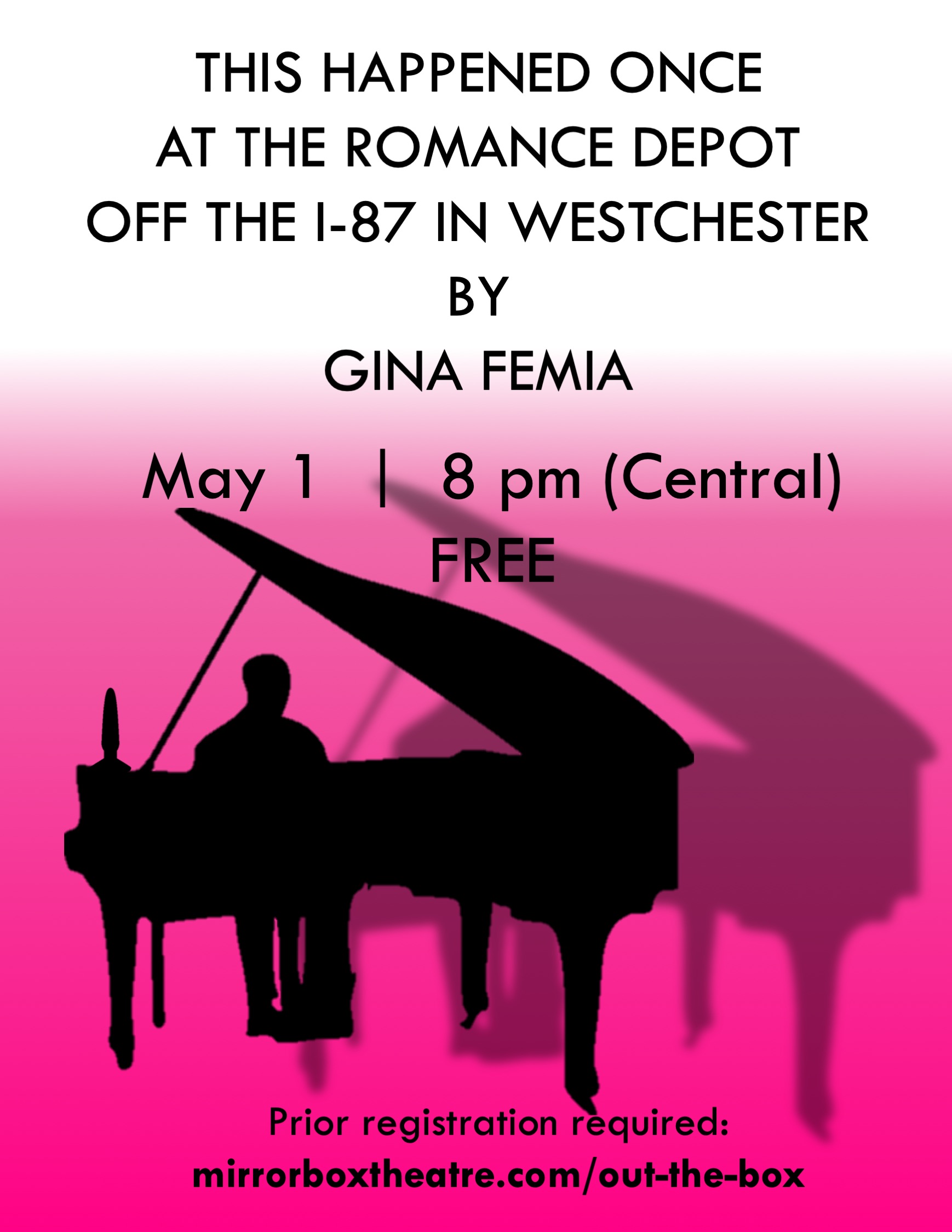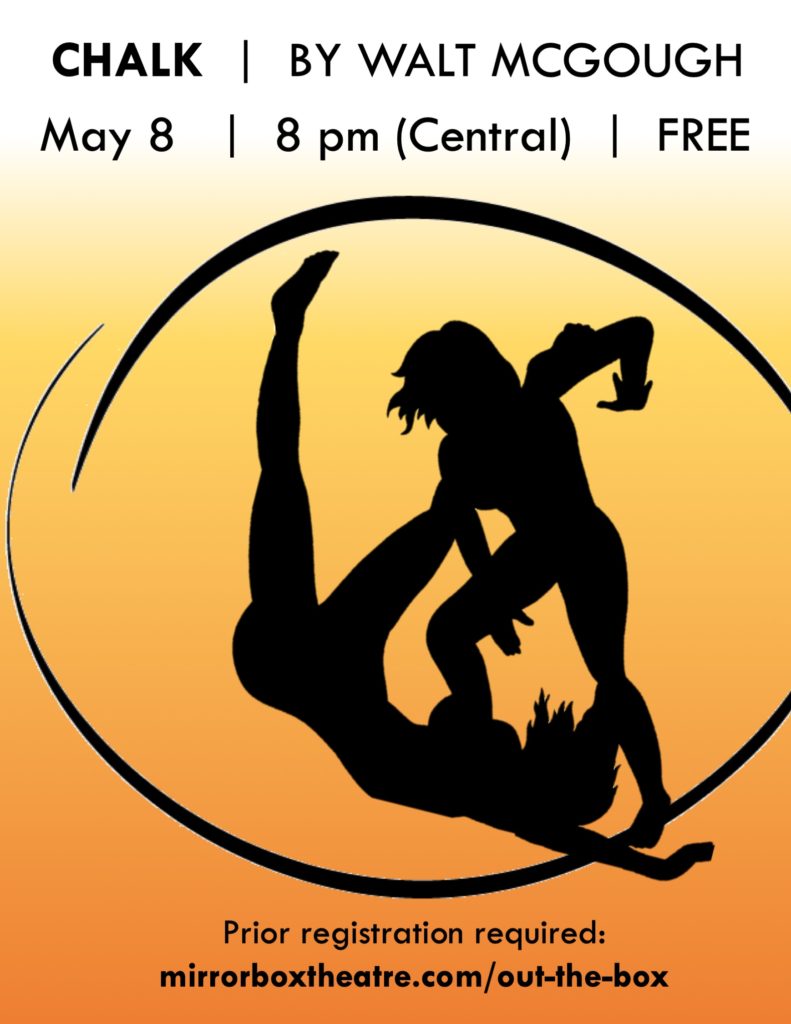 CHALK
by Walt McGough
Cast
Maggie: Marci Hughes
Cora: Caroline Price
Stage Directions: Katie Hallman
Alligator
by Hilary Bettis
Cast
Emerald: Jo Jordan
Ty/Sasha: Curtis M. Jackson
Merick: Jim Vogt
Dianne: Catherine Blades
Danny: Sage Spiker
Lucy: Ellie Desautels
Rex: Omarr Hatcher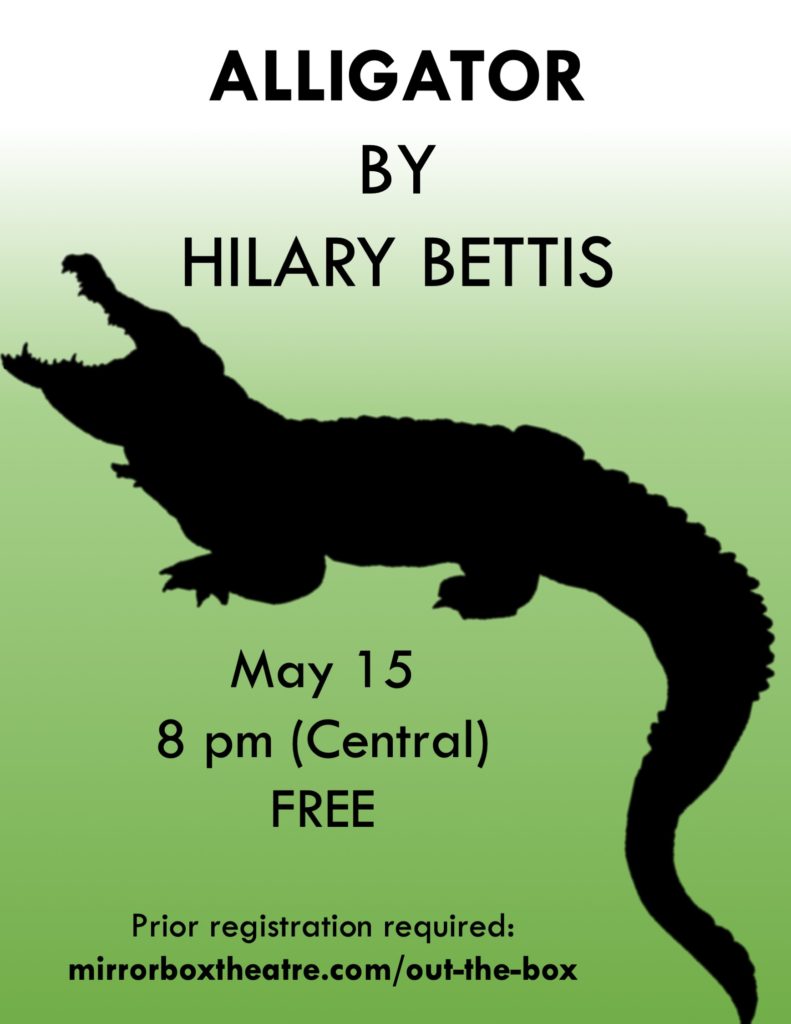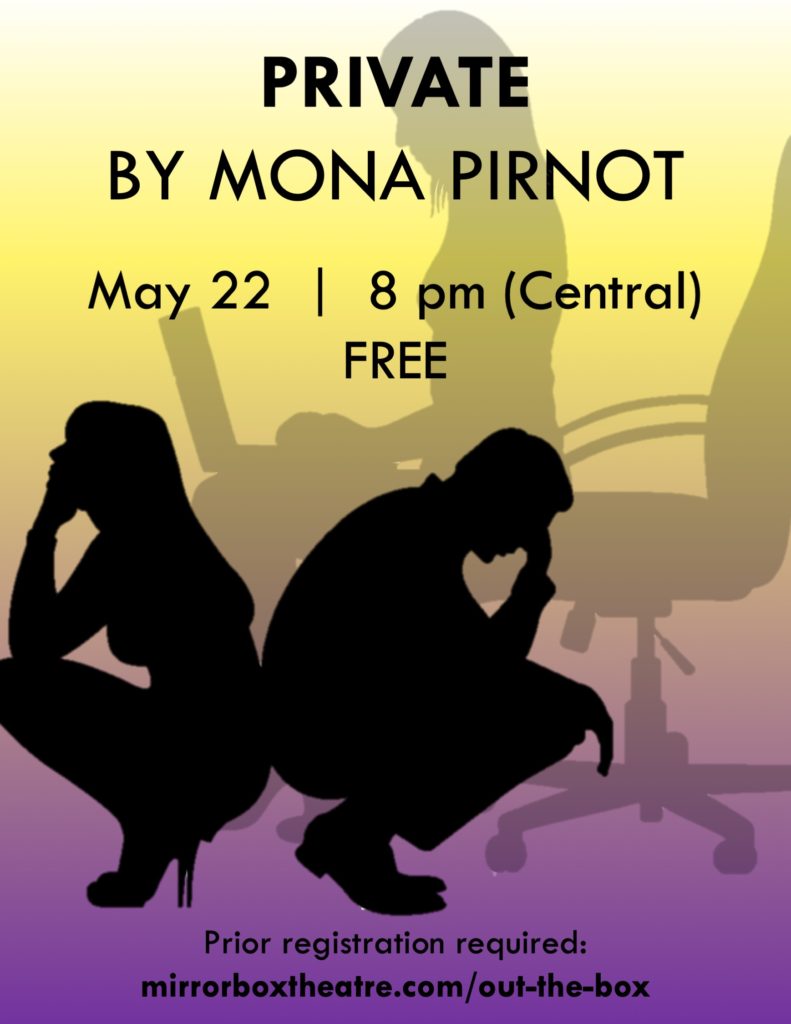 PRIVATE
by Mona Pirnot
Cast
Georgia: Zoë Winters
Corbin: Peter Mark Kendall
Abbey: Ferin Bergen
Danny: Aaron Weiner